Guidelines in case of Apple App Rejection
2. Open "Apps" tab and click on the rejected app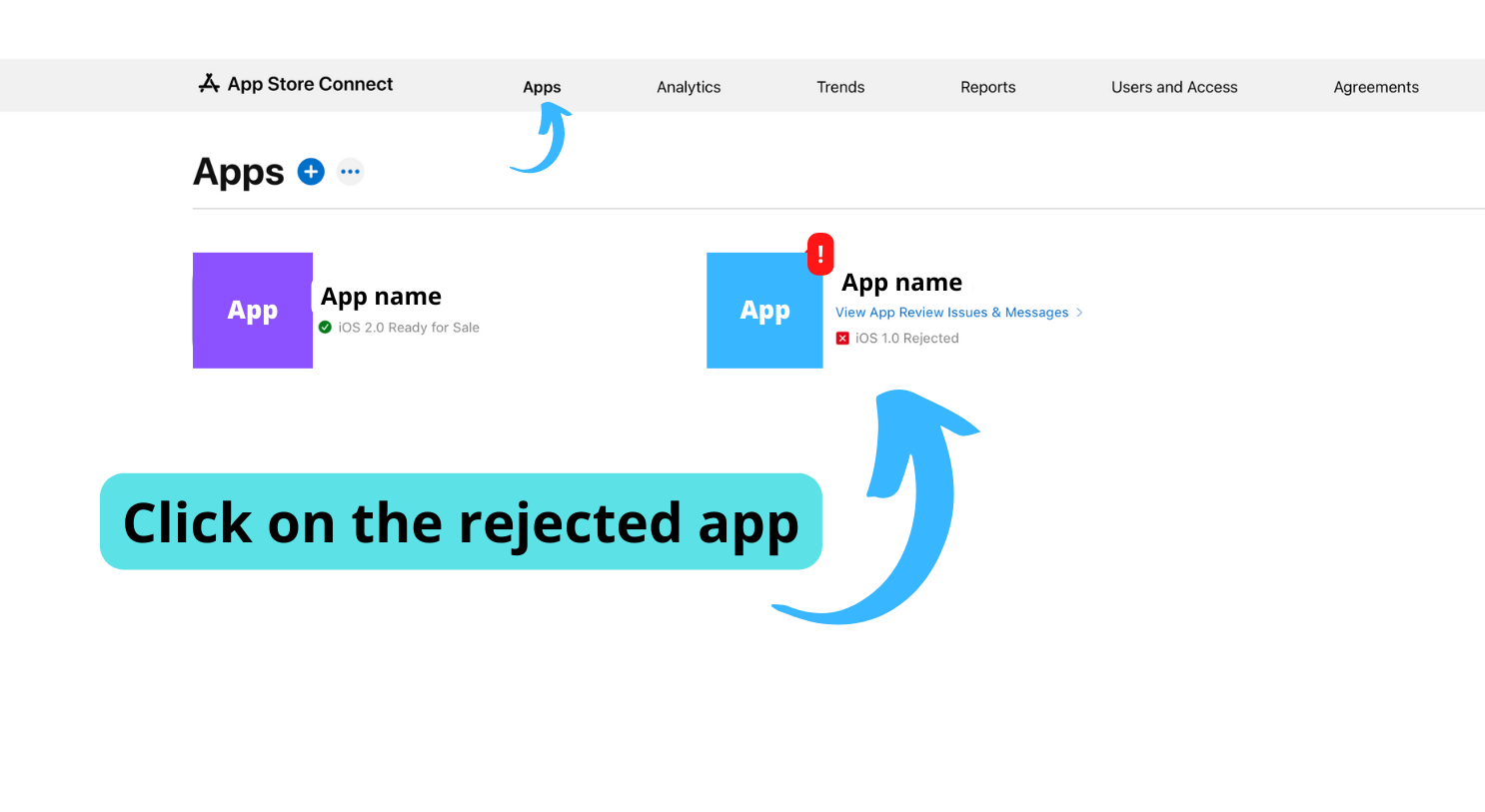 3. Find on the left menu "App Review" button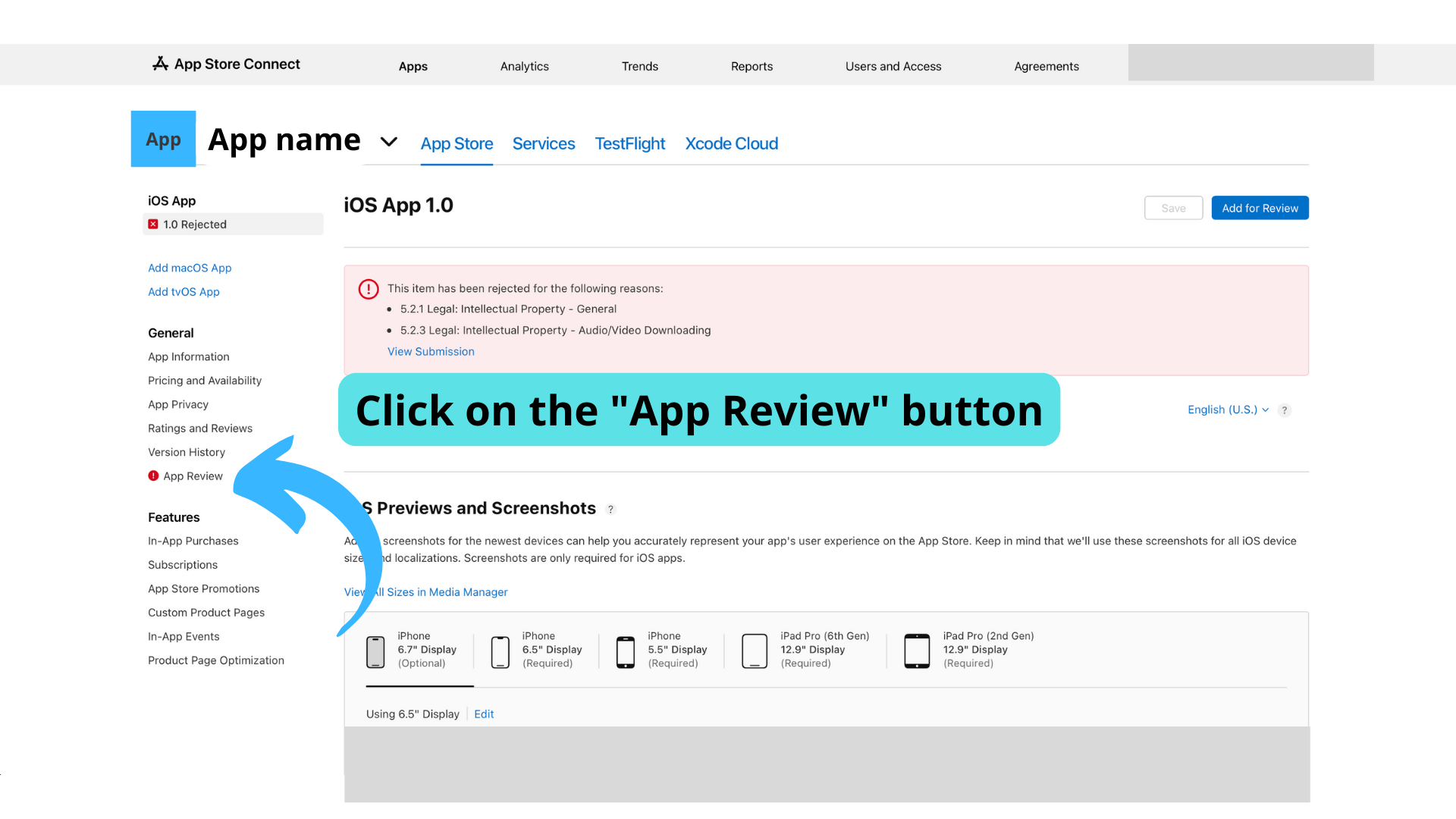 4. Find section "In Progress" and click Resolve button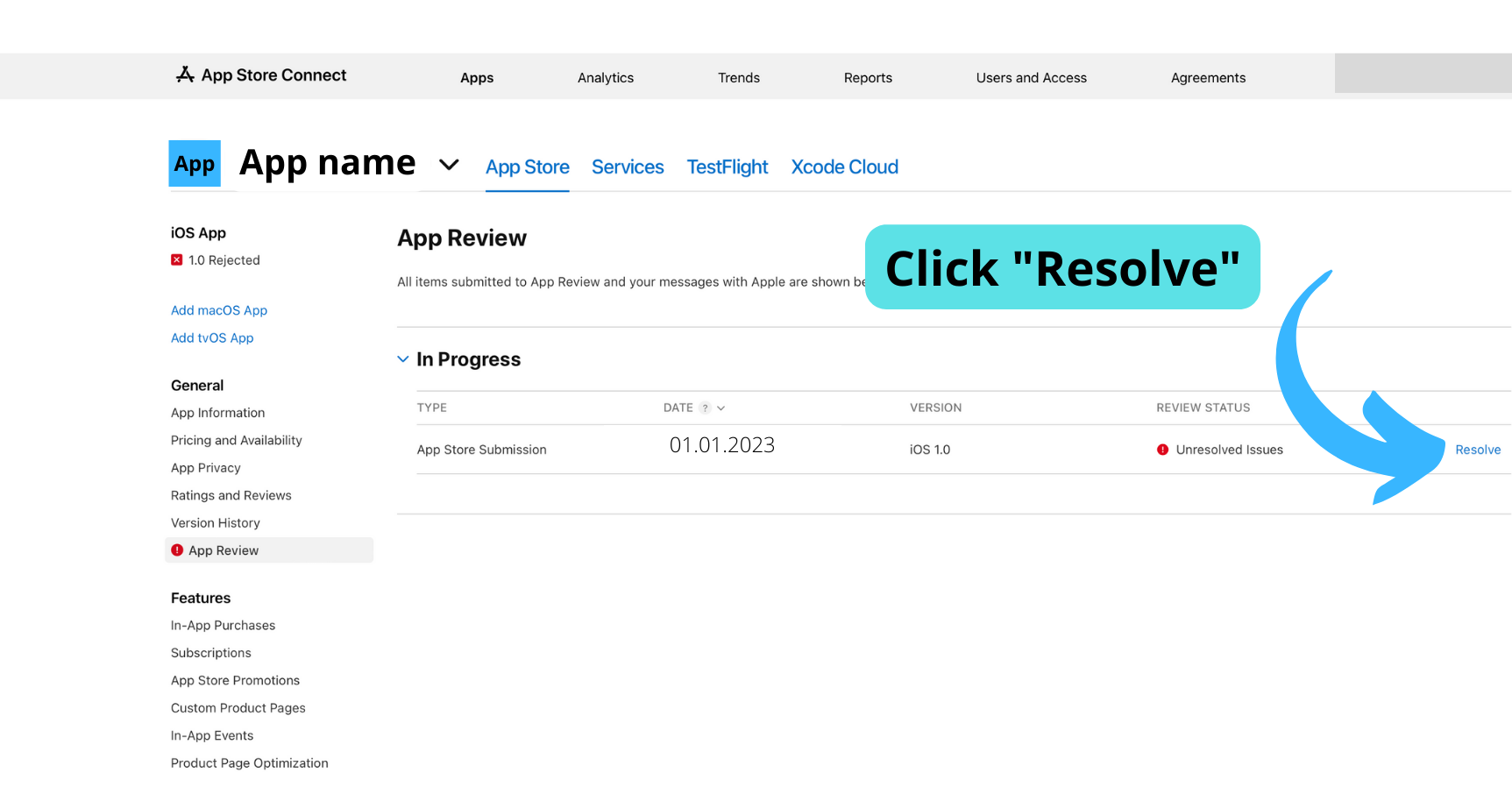 5. Scroll to the latest message from Apple


6. If the message title is 5.2.1 or 5.2.3 Legal: Intellectual Property Apple should have sent the requirements needed to publish the application.


They usually ask you to send documents proving that you are the owner of the radio name, logo or company. When they ask for documents, they send a detailed list of what the document should contain, e.g. (your name, dates, signatures)


7. Find the required documents and send them as an attachment by replying to the message from Apple.


8. If the reason for rejection is other than 5.2.1 or 5.2.3 e.g. application error and is related to the development process and not Legal: Intellectual Property please open new ticket and copy there content of rejection reason.