Do you believe App building is difficult? You can easily build a Mobile App for your Online Radio station using the Online App Creator.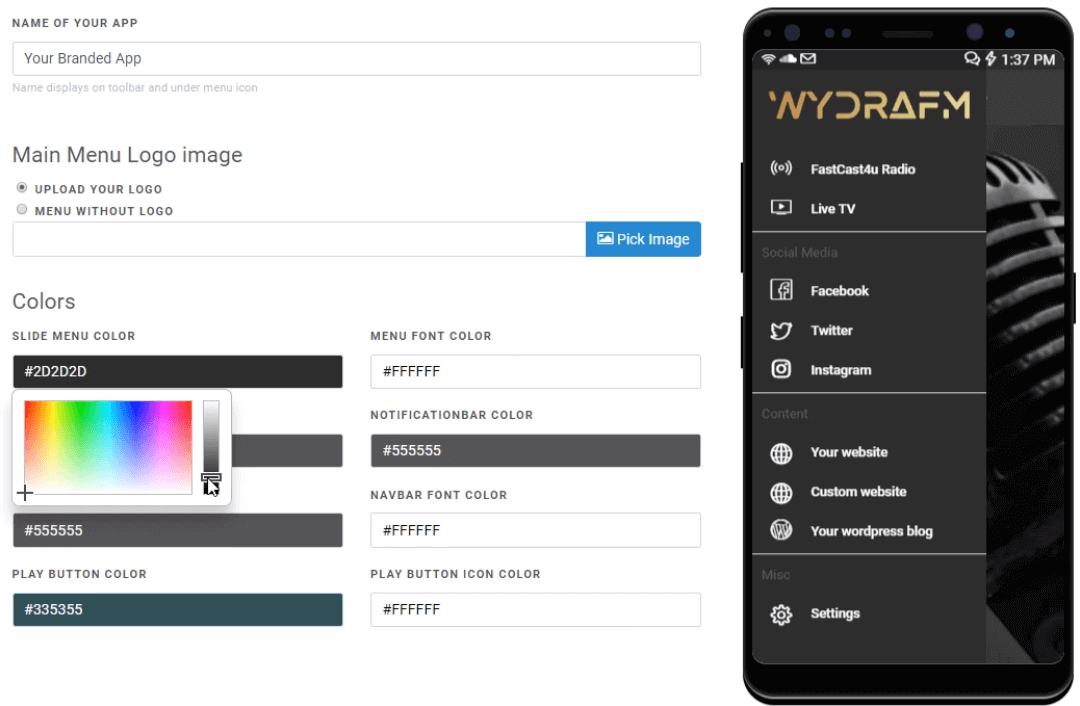 You may use the Free App Creator to make and preview an App project even before you purchase any Apps. Our App builder lets you make a project of your App for both Android and Apple iOS.

1. After purchasing a Mobile App or Apps, log in to the App Creator.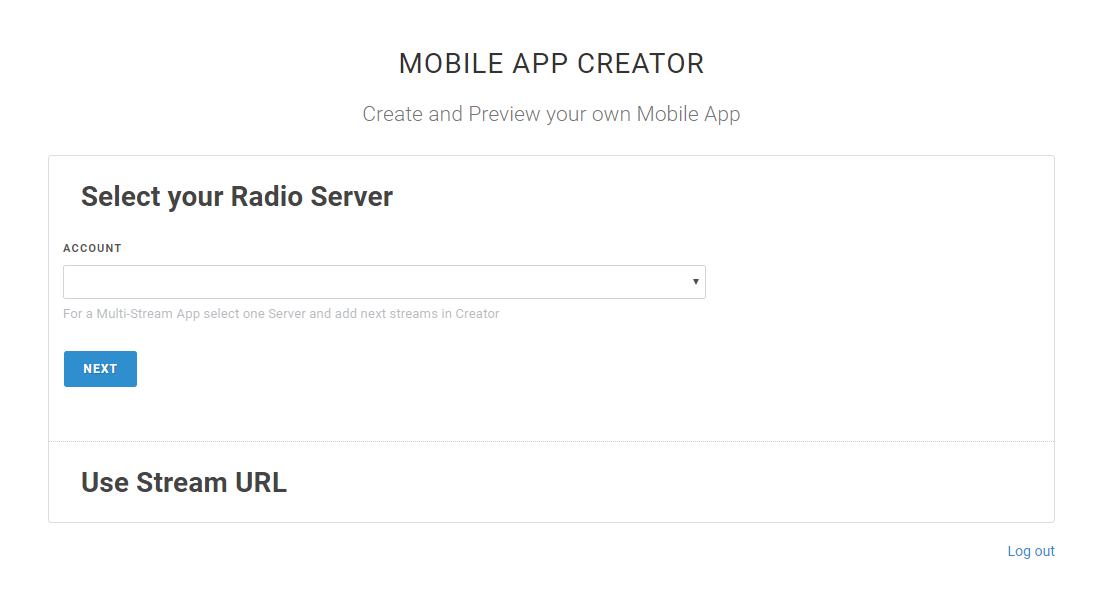 Select the station and hit Next. If you have multiple radio stations under your email address, you can select your radio station from the drop-down menu.
If however your station is not hosted by FastCast4u - make sure that you have your station's streaming link. Click on "Use Stream URL" and place your station's streaming link.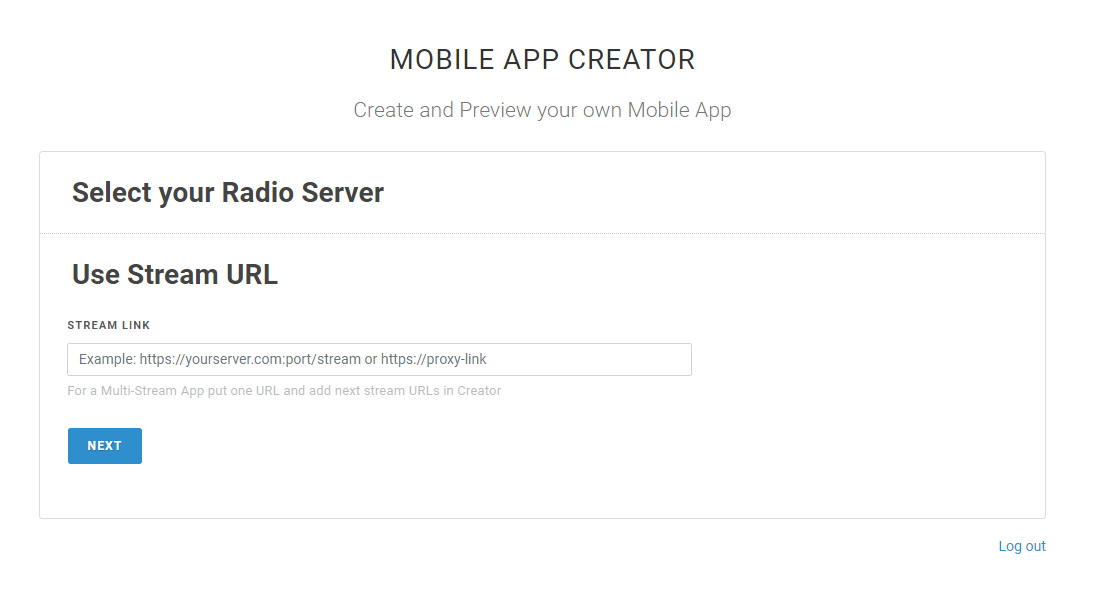 Click Next when done.
2. The General and Email fields are already filled out and can't be changed.
Tip: If you have already created an App Project - you can use the Load Token option to load up your project.
3. Make sure that you put in the name of your app. We would suggest using your Station Name to make it easier to search.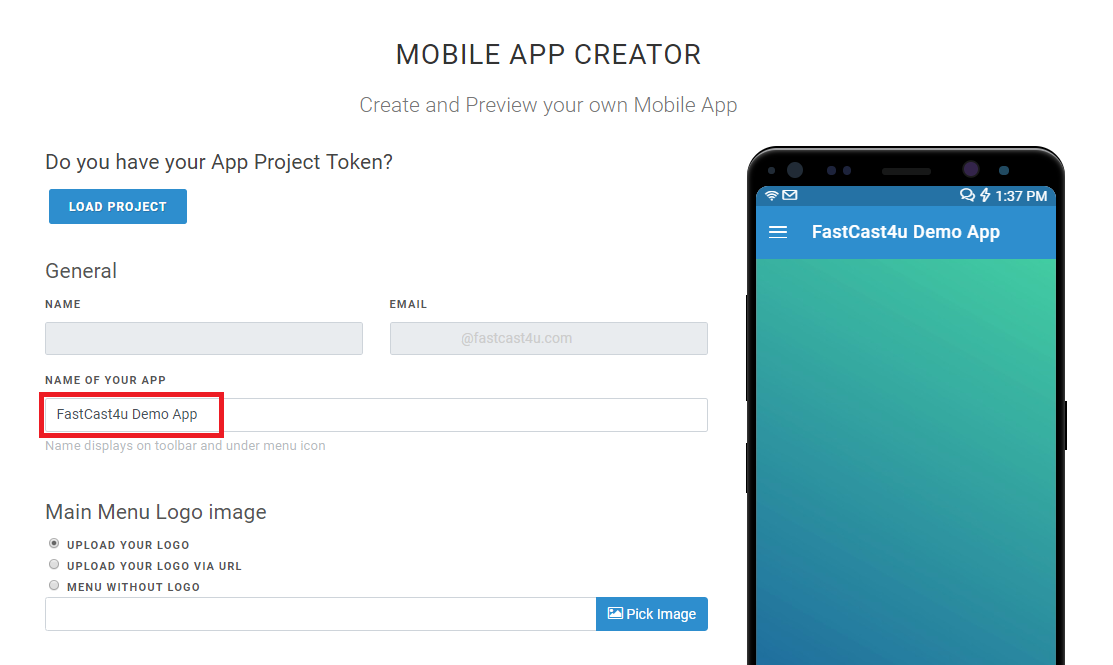 4. Your Logo can be uploaded in 2 different ways. From your computer, or via URL ( like a Facebook picture link ). You do have the option to proceed without a logo. Having a logo is better as it helps with your brand's identity.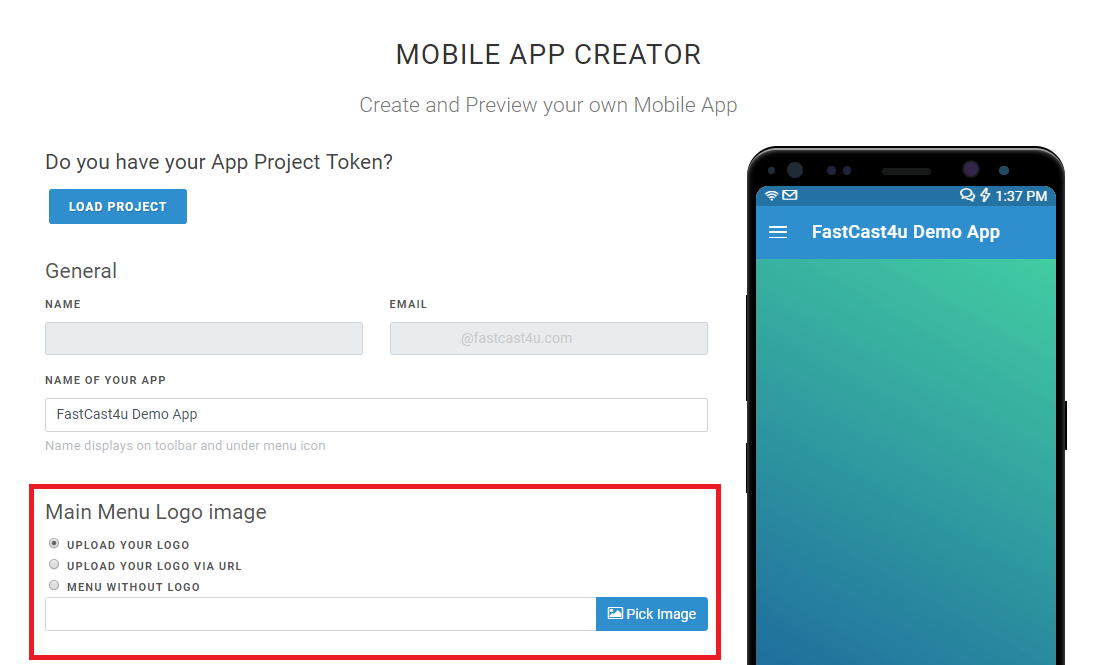 5. Use the color tools to create a unique theme for your App. The color of each area will preview in real time as you select them.


6. Cover Art can be sourced directly from either the metadata stored in each mp3 file or from Tune in. You can also select a permanent cover art to use as well.
Fixed cover art has to be 640x640 pc in size whether it is uploaded from your computer or sourced via a URL.
7. The app allows for multiple radio stations to be added. To add just simply click on Add More and paste the streaming links. This also applies if you do live video streaming.
You can also customize the logo of each link.

8. Social Media is where you place the links to your social media page. This can be Facebook, Instagram, and Twitter. You can add more links as well.
9. Content - If you have your own website, or perhaps a blog this would be the place to put it in. If you have other links that you'd like your listeners to access quickly from your app but can't be classified under Social Media or Content - you can include them under Miscellaneous. If however, you do not wish to put any Social Media or Content pages just click the Red X from each category to remove it.
10. The App icon will be the icon that your listener clicks on to open your app while the Launch Screen Logo comes up after clicking on the icon.
You can keep it simple and use the same logo as the one for the Main Menu - for example, your station logo.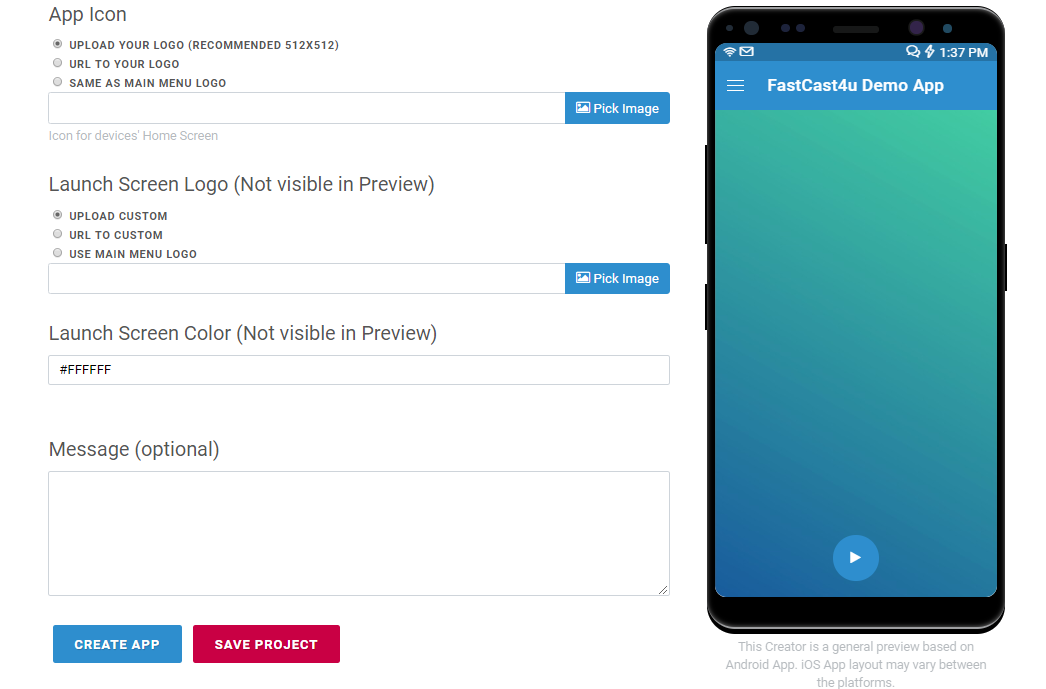 11. Optional: If you ordered the Admob Addon - The ability to include ads in the App is still there. Just make sure that you have already made an account with AdMob. If not you check our tutorial for ads.
12. You can now submit your app -- or if you'd like you can Save the project by Generating the Token and come back to it later and then submit.
If you'd like to make changes you can reply directly to the ticket. You can find an autogenerated ticket in the Support Tab or the Main page of your billing account as well as on your email.