Using Geo and IP Blocking you can prevent listeners from certain countries or particular using certain IPs from listening to your radio stream for example due to limited Royalties or specific content.
Notice: For technical reasons, GEO and IP Block will not work for proxy (custom) links, which will not be blocked - it will work only for direct Shoutcast and Icecast Server links, so you should not use proxy links if you want to rely on GEO Blocking. This system is based on the listener's IP address so it can be bypassed listeners using VPN solutions.
1. To Enable, Select Geo & IP Blocking in your Everest Cast Radio Control Panel.

2. For Geo Blocking you can choose between blocking selected countries or allowing connections only for listeners from selected countries.

3. Select countries and Save the Settings.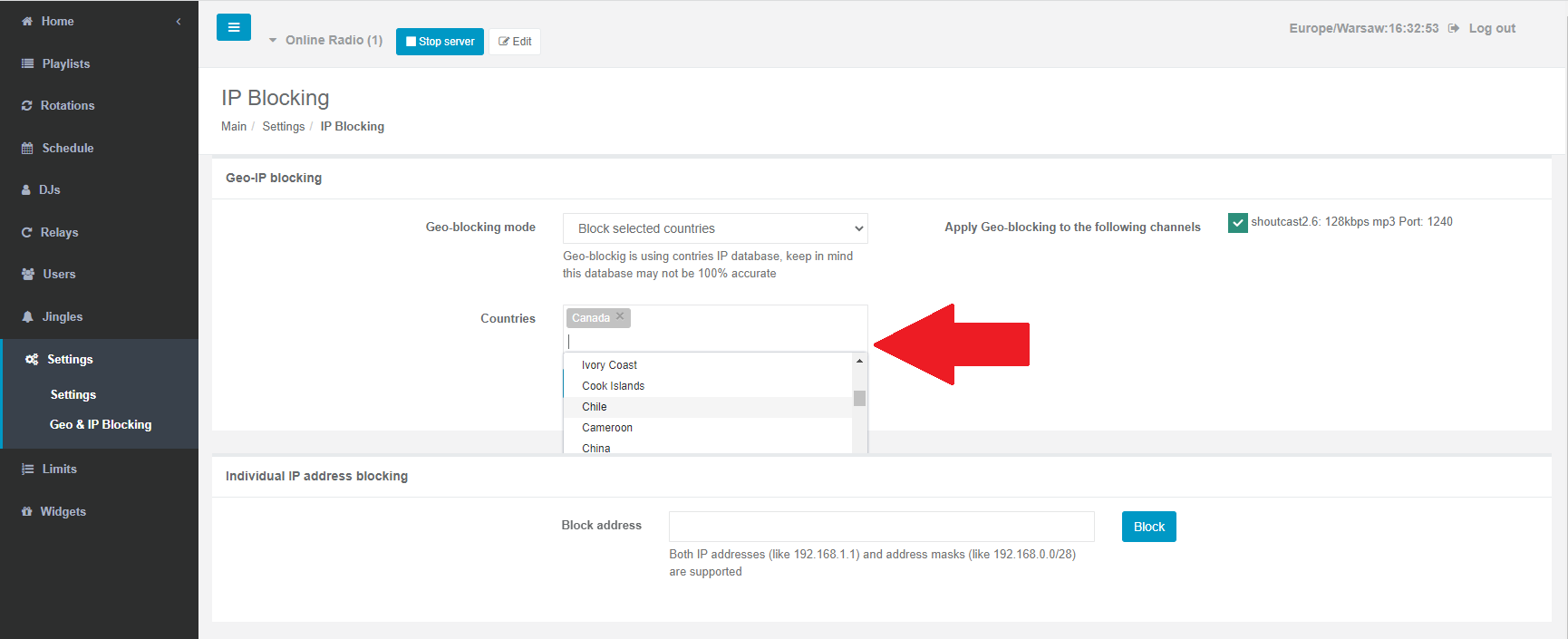 4. You can also block particular IP addresses of listeners you want to ban (you can trace IPs of listeners in your admin page).

5. The list of Blocked IP addresses will appear below for lookup and Edit (unblock)