First, Add a DJ in your Radio Control Panel.

Next, open the Edit tab next to the new DJ to check the Live Connection Parameters. Every DJ has different details.
Do not deactivate AutoDJ. Your AutoDJ will go off air automatically as soon as you (or the DJ) connect live and be back as soon as you disconnect.

Copy the details and Paste to the live streaming software of your choice installed on your computer. Do not have any? See Recommended broadcasting software. For free Mixxx or BUTT software, use the same details as suggested for SAM Broadcaster.

Note: the source stream in your live stream software encoder should be in MP3 format, which is the recommended streaming format.
If there is an AAC++ channel - EC will transcode MP3 into AAC++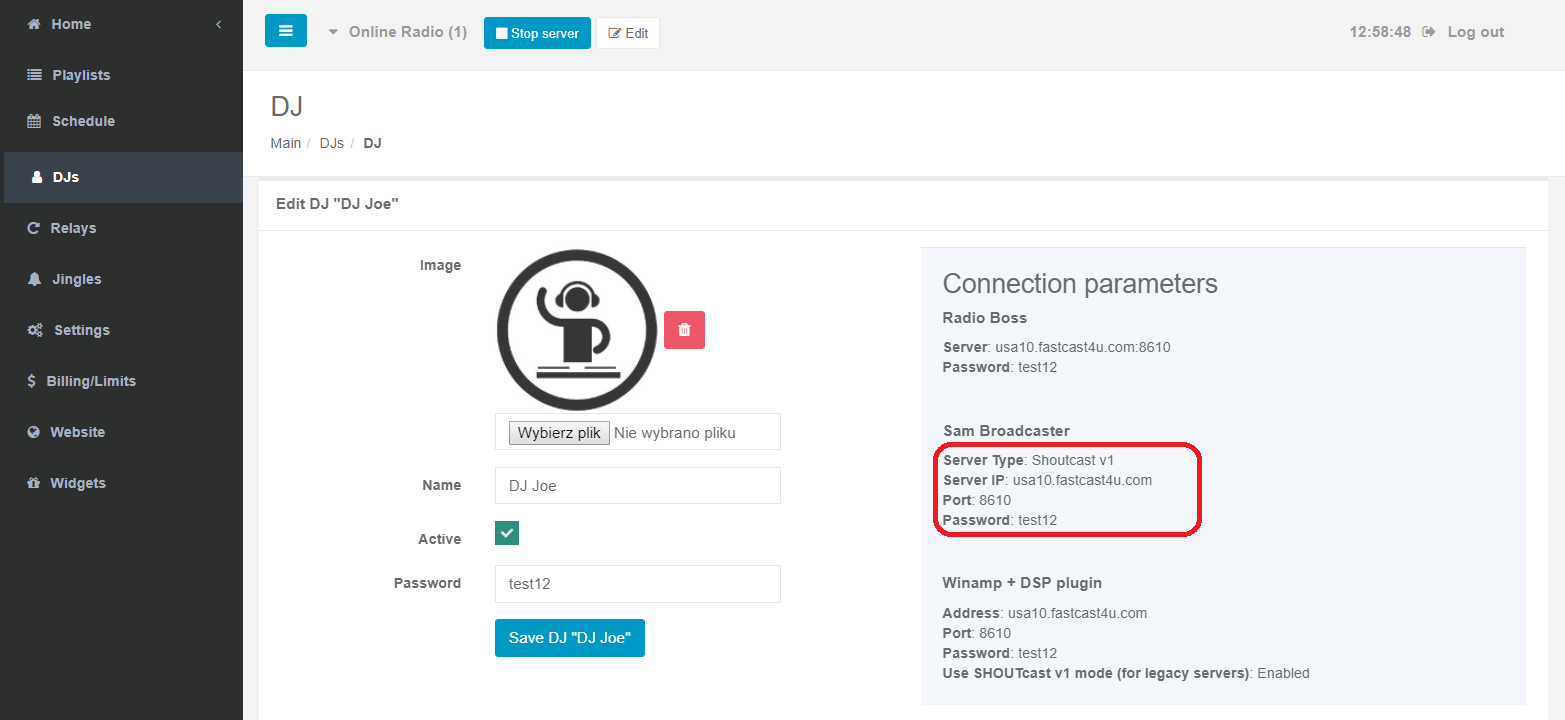 I case of any trouble in getting connected, contact us through live chat!