Client Area to make managing your services easier and quicker. See below to find out how to navigate through the New Client Area in 10 quick steps!
The Client Area is available after you log in on https://fastcast4u.com/login/
The website is validated by an SSL certificate so for your safety make sure you see the safety padlock in your browser.
1. On the Home Page, you'll find your Customer ID - providing this number to a phone support agent will make the verification process much quicker.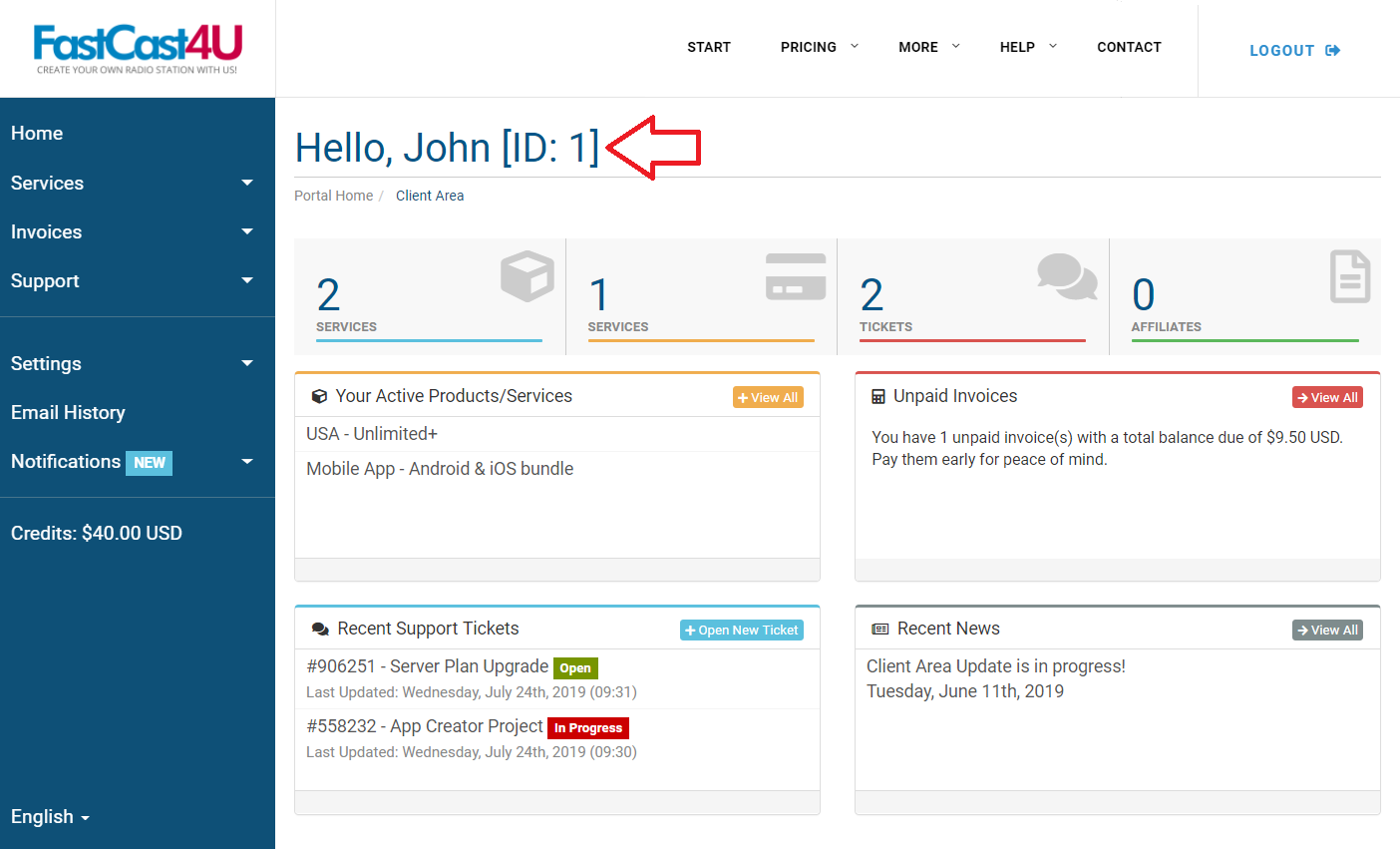 2. In Services you'll find details about the services you have with us. You may easily manage your services, upgrade the packages, select addons or cancel the unnecessary services.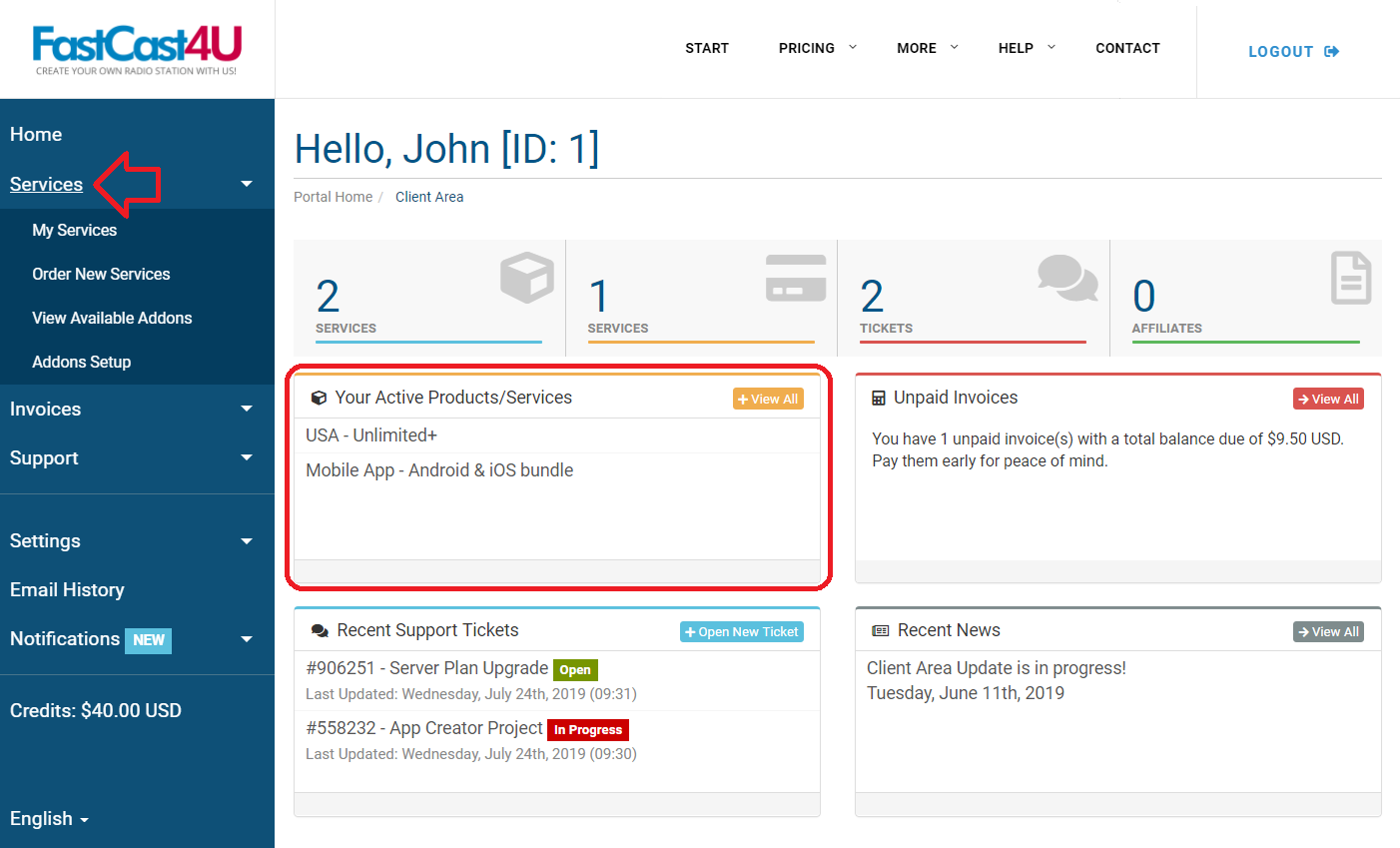 You may also use this tab to log in directly to your Online Radio Panel by clicking on the name of the service, you'll find the Radio Panel login button in the next tab.

3. Invoices embed all information regarding the due and completed payments for the services you have.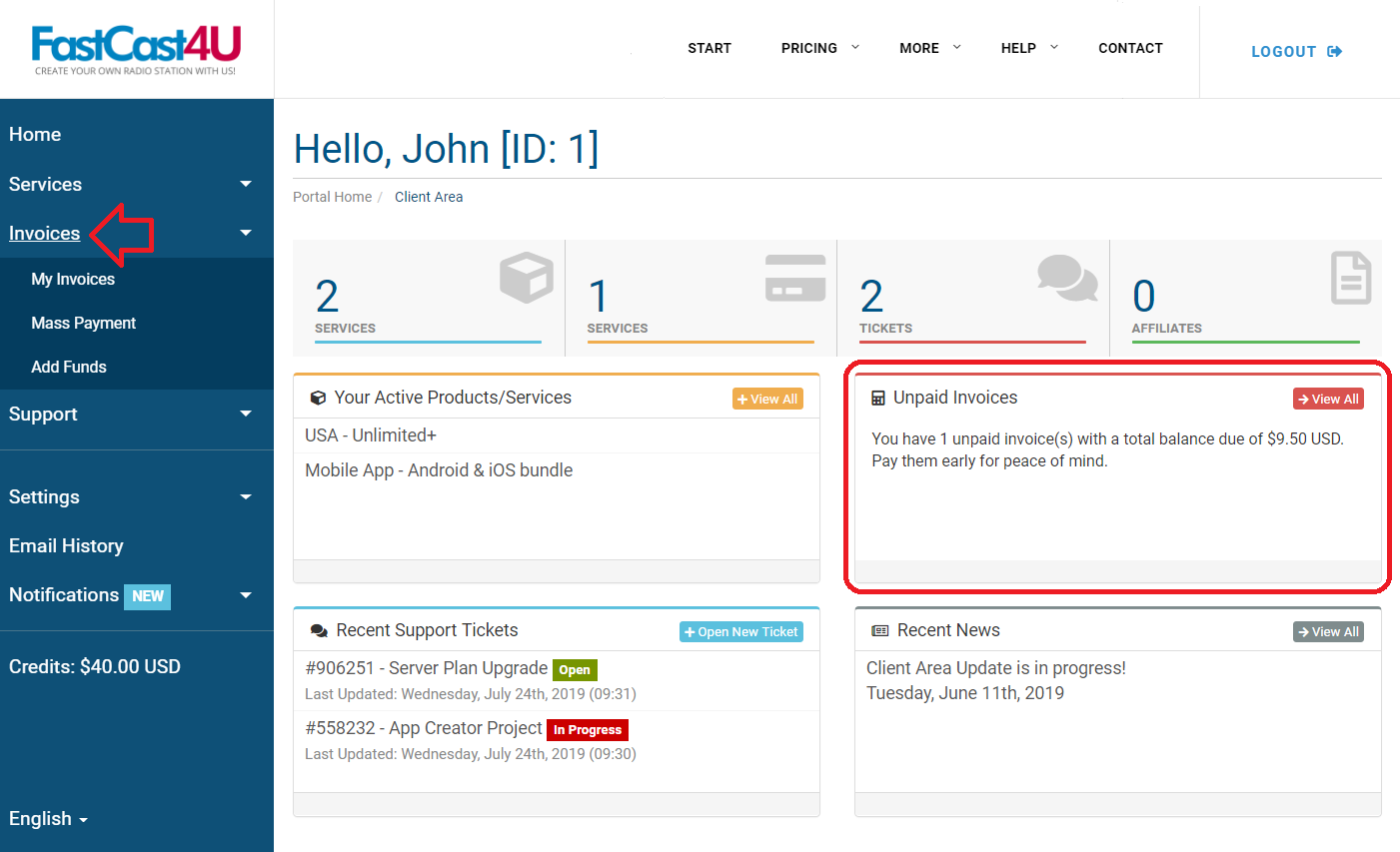 4. Navigate to Support in case you need to message us or review your Support Tickets.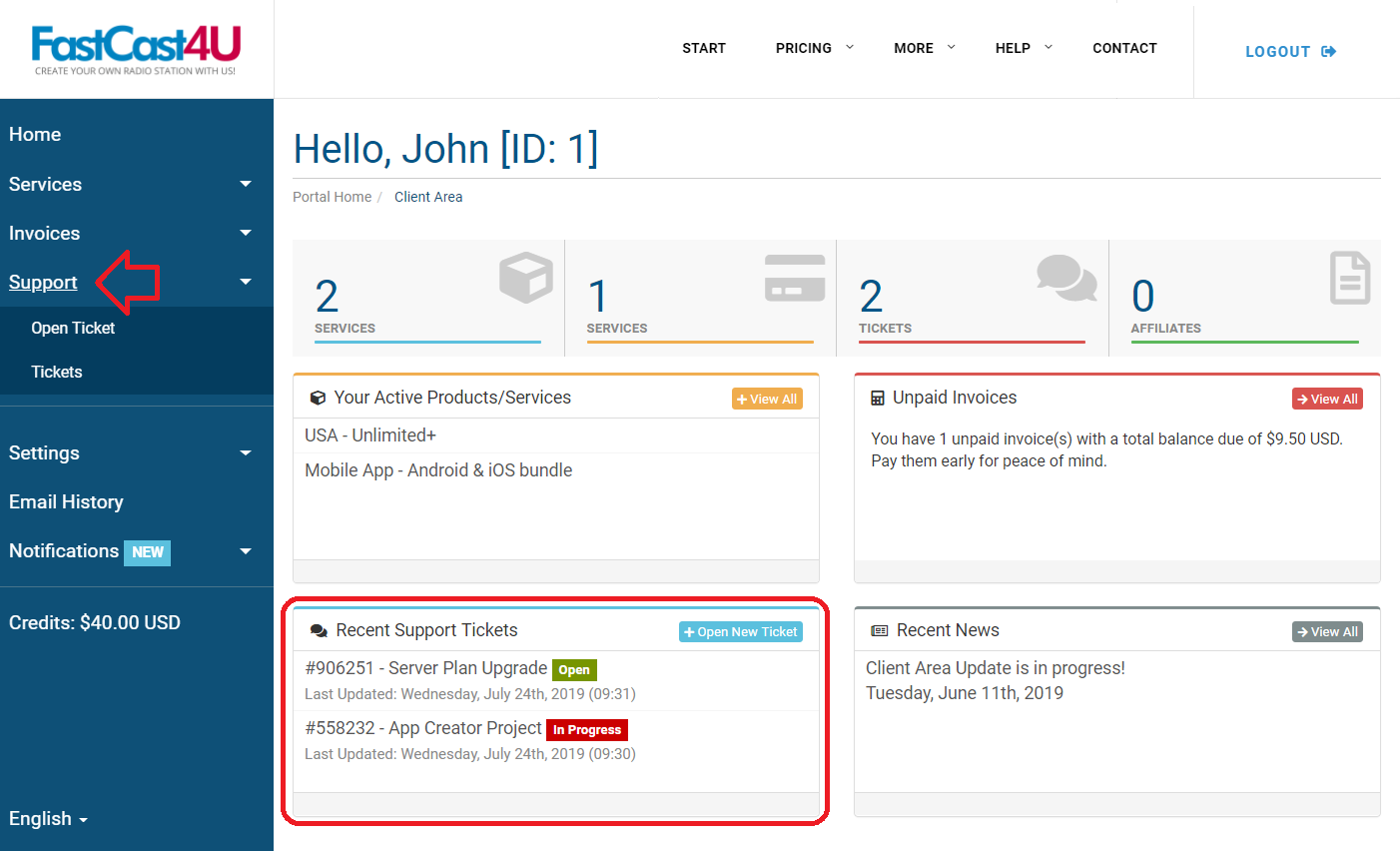 5. Check Notifications and News for recent announcements, offers, and notifications - they may be general or directly related to your services.
6. Settings lets you manage your account settings, marketing agreements, change the password or add and remove additional persons authorized to manage your services.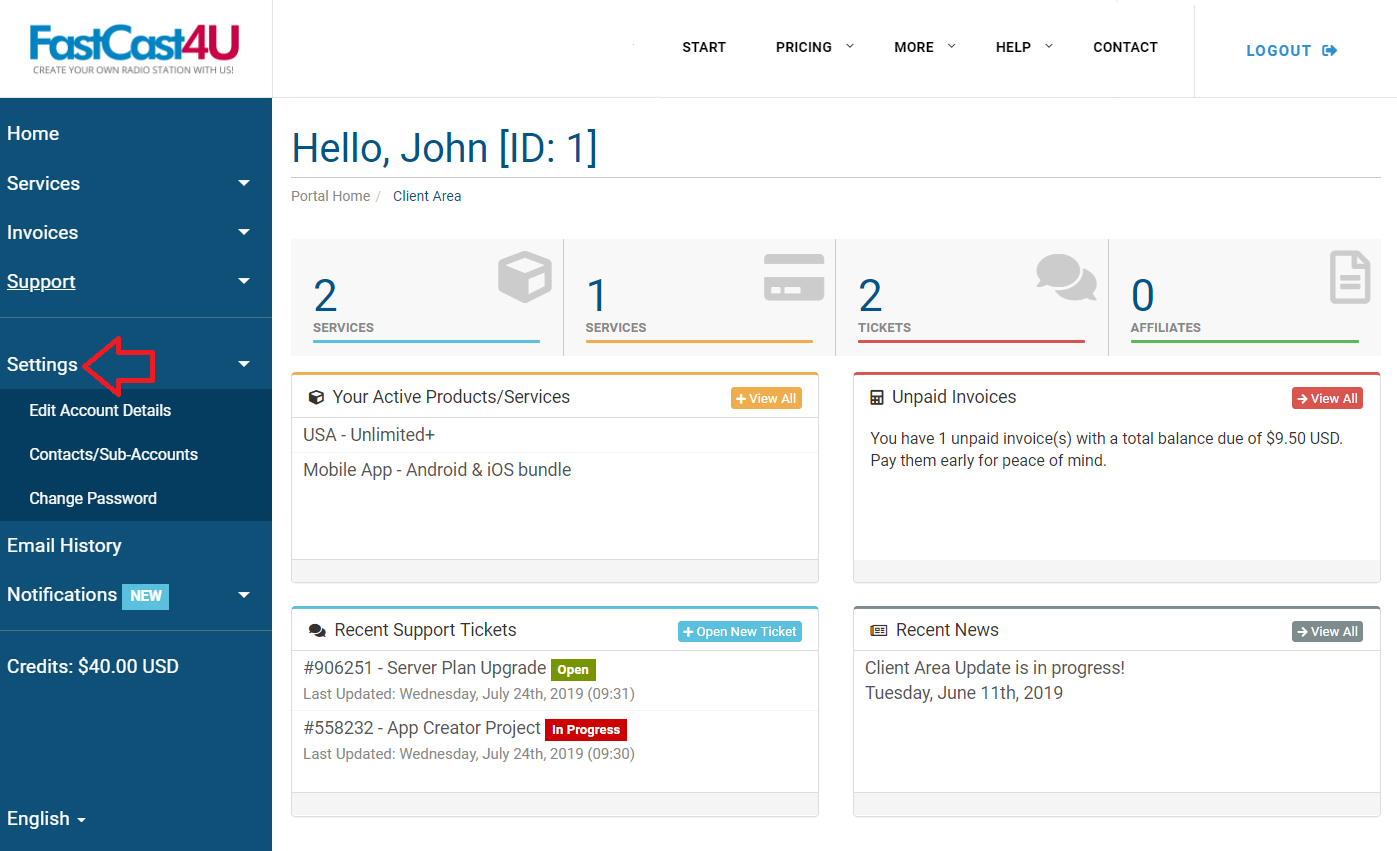 7. In the Email History, you may review the messages received from in case you're unable to check it on your email inbox or accidentally removed a relevant message.
8. The Credit shows the Funds you've added or that are a result of overpayments. You may also top up your account with Credits and don't bother with making a payment when the next invoice is due. These funds will be used to pay the next invoice automatically.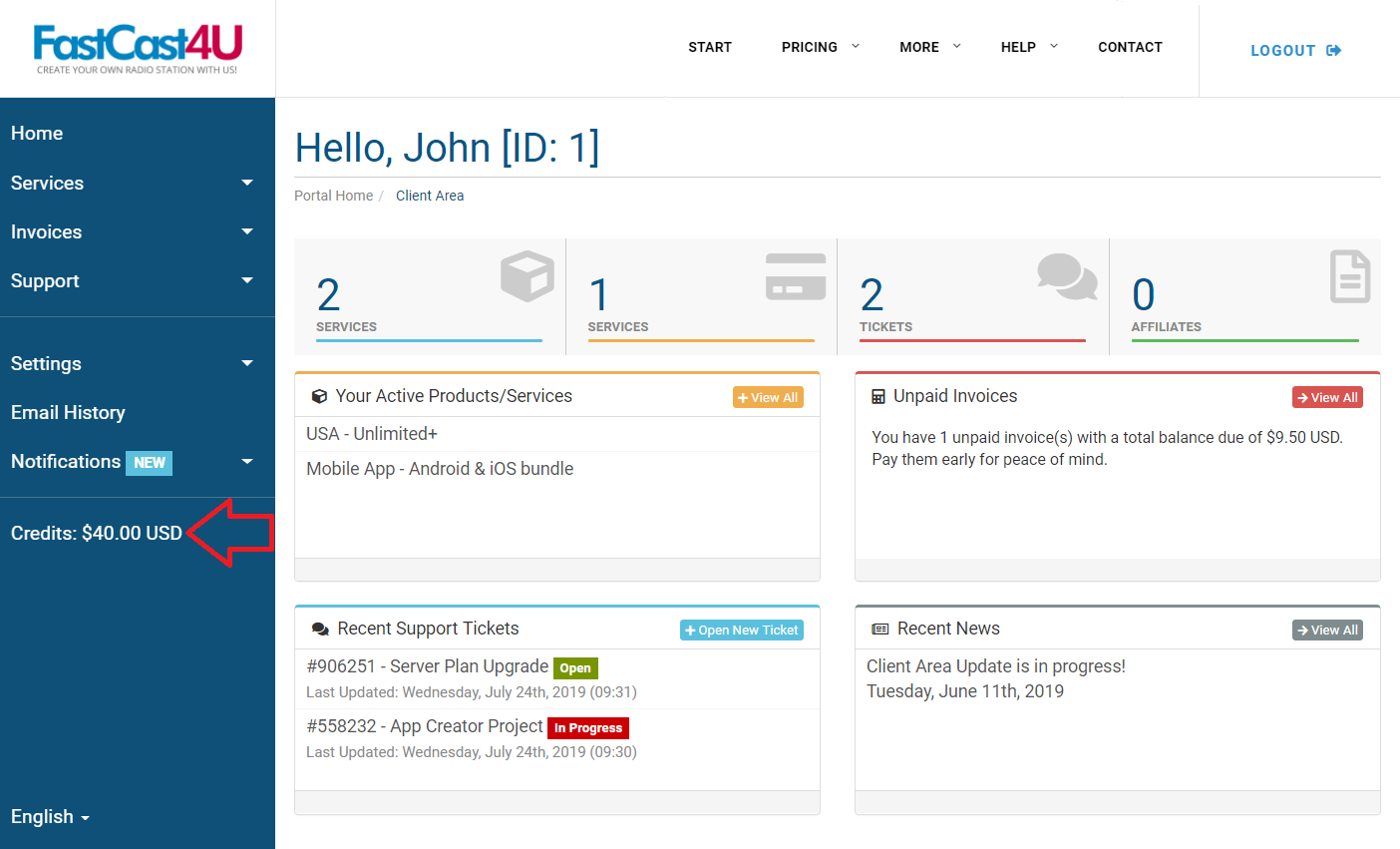 9. We highly appreciate if you'd like to recommend our services to anyone who'd like to join us and Start Broadcasting Online or Create Mobile Apps. The Affiliate program lets you earn a commission from every person referred.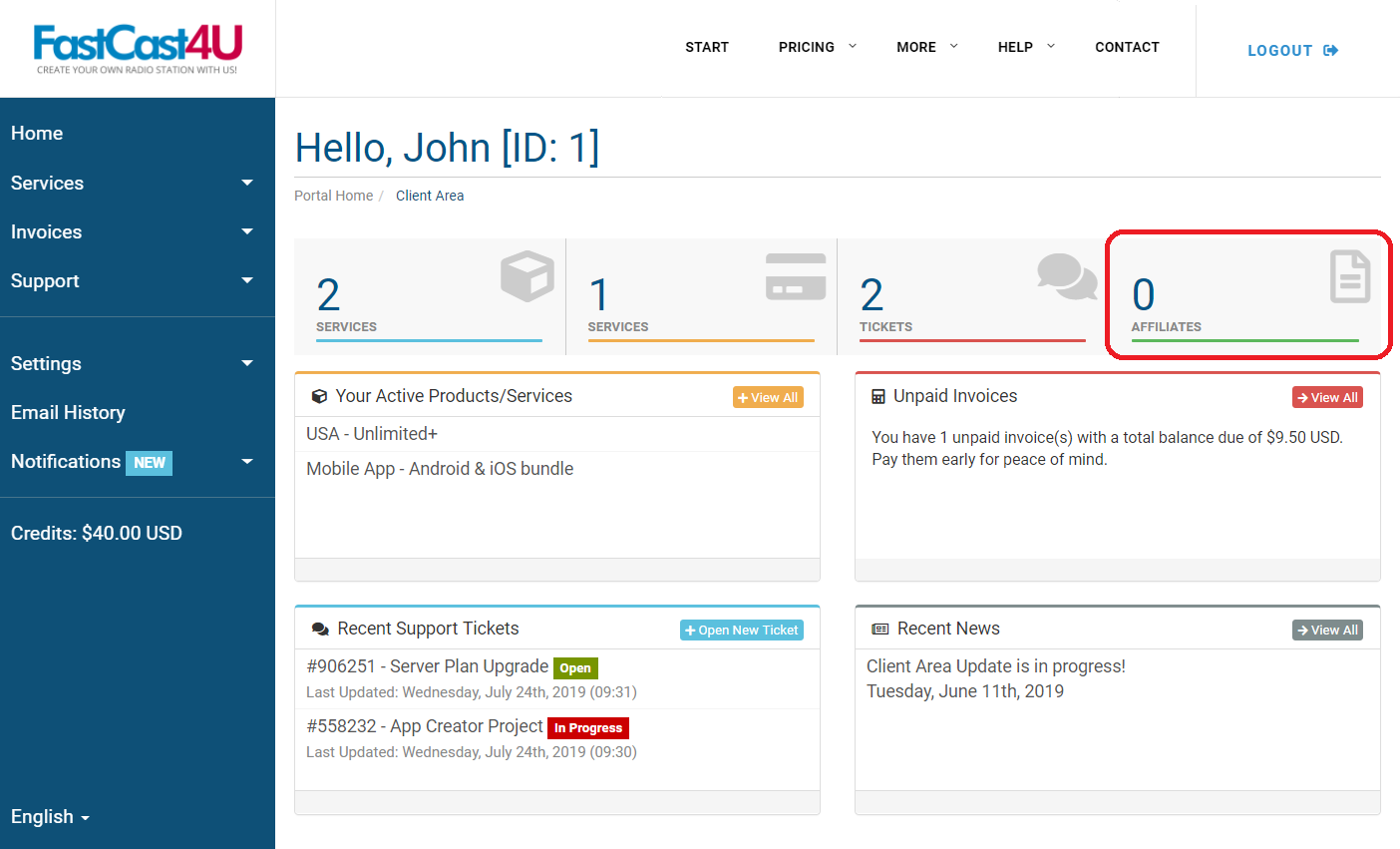 Open to Activate your Affiliate account and find your unique referral link.

The link has to be used - opened by a referred person - in order to qualify for the commission.
10. Use the Langue selection option at the bottom in case you prefer to have the Client Area in a different language than English.