Radio Player Widget is a free add-on to all server plans that we offer. You can easily adjust it and put on your own Website, just follow the steps described below: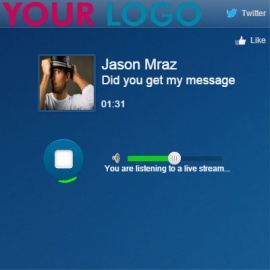 1. Log in to Centova Cast Control Panel to setup the Widget:
Make sure that your server is online and broadcasting, if not, start the server.
Radio Player Widget, like most of HTML and Flash players, works only with streams in MP3 format. Make sure you broadcast in MP3 file format, you can check and adjust it in settings of your broadcasting software or in Auto Dj settings if you use Auto Dj.
2. Select WebPlayer Setup: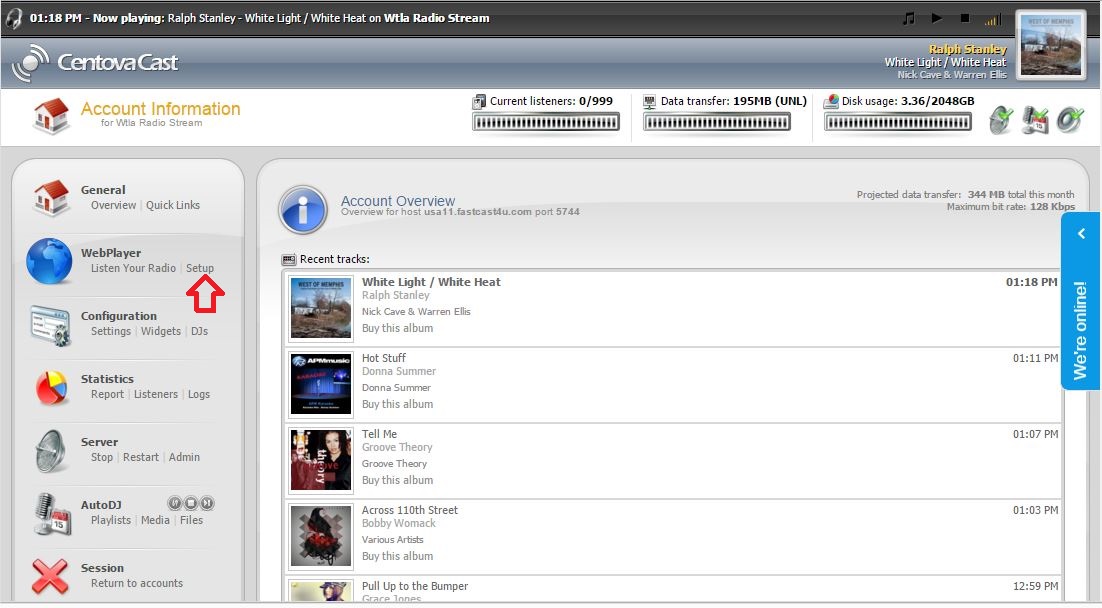 Notice: If you have a Reseller account, this option will be hidden. You can also access the WebPlayer configuration page by entering "username.fastcast4u.com" in your Web Browser (replace username with your Centova Cast username). If you are not broadcasting the WebPlayer configuration page will not be available.
3. Log in using your FastCast4u billing panel password (not Centova Cast password):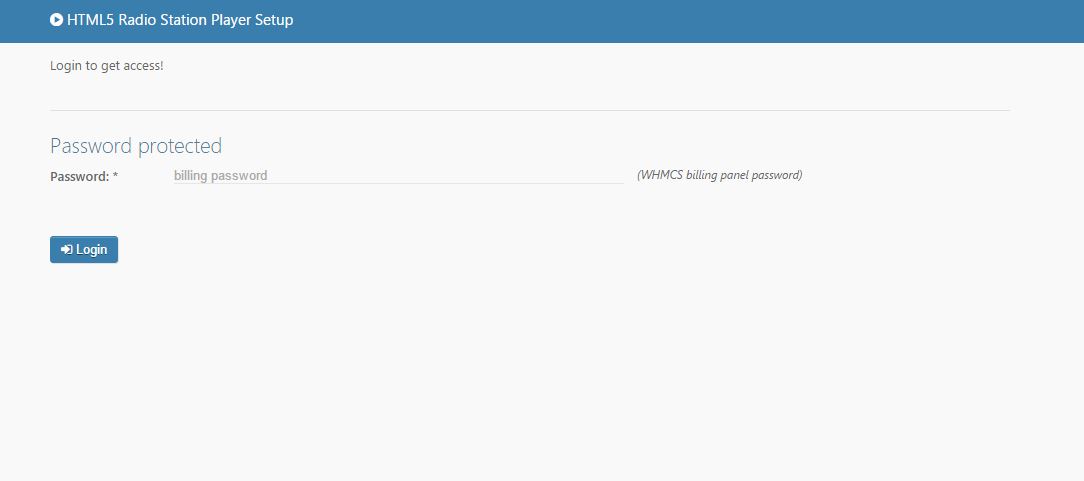 4. Customize your Player. Adjust the color of the player, an initial sound volume and autoplay function. You may also add links to Facebook Fan page, Twitter and upload your own logo. Don't forget to save the configuration.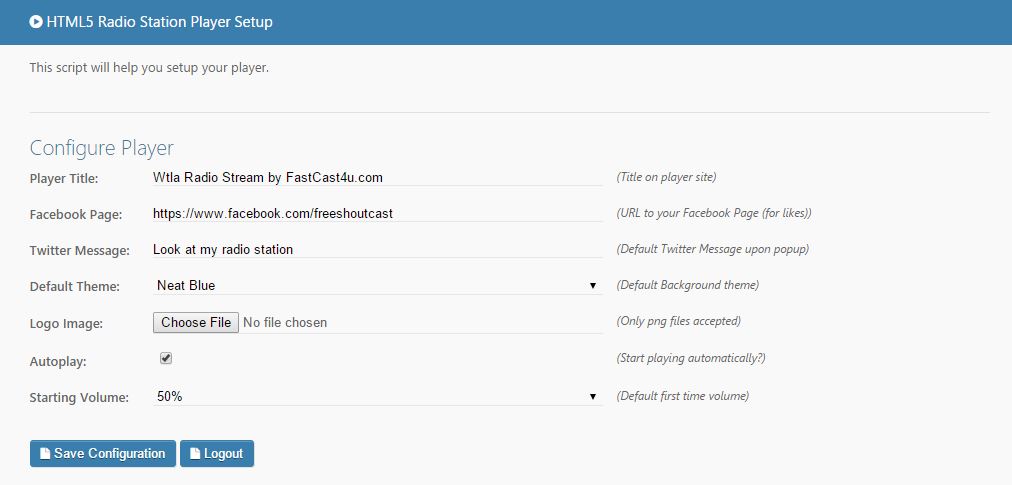 5. Select one of the skins. You can also select the Custom option and adjust the size of the Radio Player widget by yourself.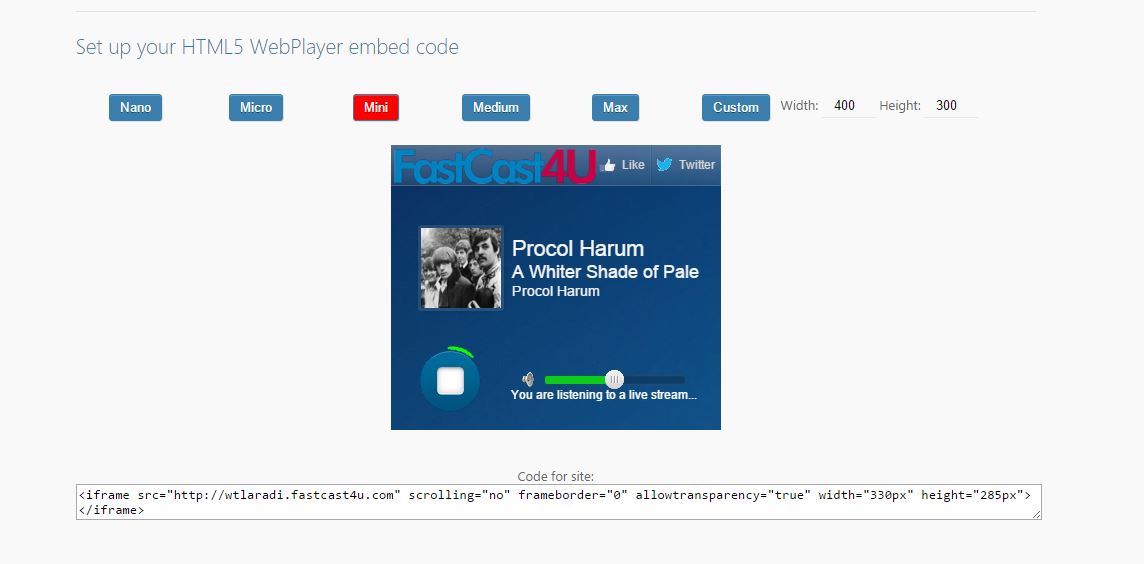 6. Copy the embed code and put it into the code of your Website.