Facebook Radio Player is a free add-on to all server plans that we offer! Once added to the Fan Page of your Radio Station, it allows your listeners to enjoy your Radio Station on Facebook.
Important: This function works for Fanpages only - not private Facebook accounts. Facebook requires at least 2000 likes on a Fanpage to enable this feature.
You can easily adjust the Player and publish it on your Facebook Fan Page, just follow the steps described below
1. Start by adding the Static HTML: iframe tabs to the Facebook Fan Page of your Radio Station

2. Add it to your Facebook Fan Page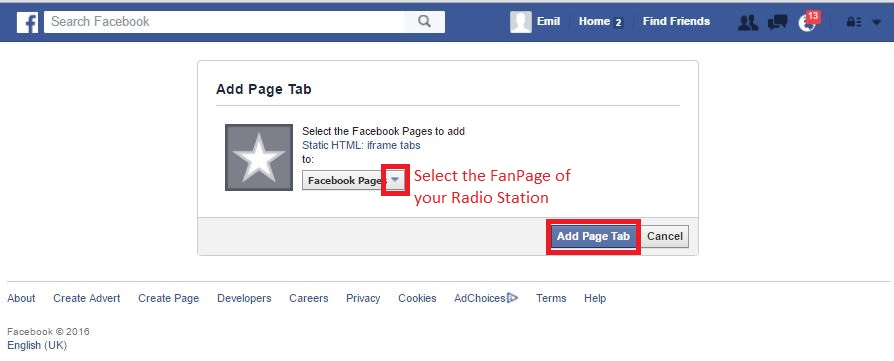 3. A new Tab has been added to your Facebook Fan Page, but by default it is empty. Select Edit tab to add the Player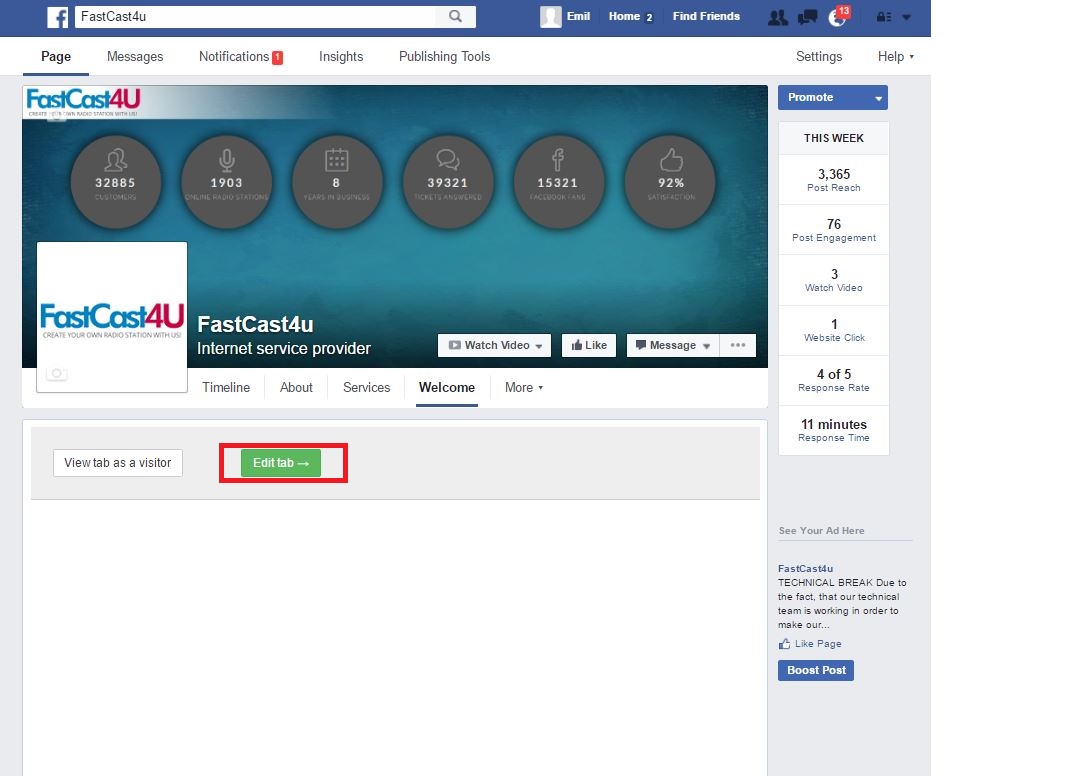 4. Log in to Centova Cast Control Panel to setup the WebPlayer and get the code
Make sure that your server is online and broadcasting, if not, you have to start the server before you proceed.
This Player, like most of HTML or Flash players, works only with MP3 streams. Make sure you are broadcasting in the MP3 file format, you can adjust it in the settings of your broadcasting software or, if you use Auto Dj, in your Centova Cast Panel.
5. Select Setup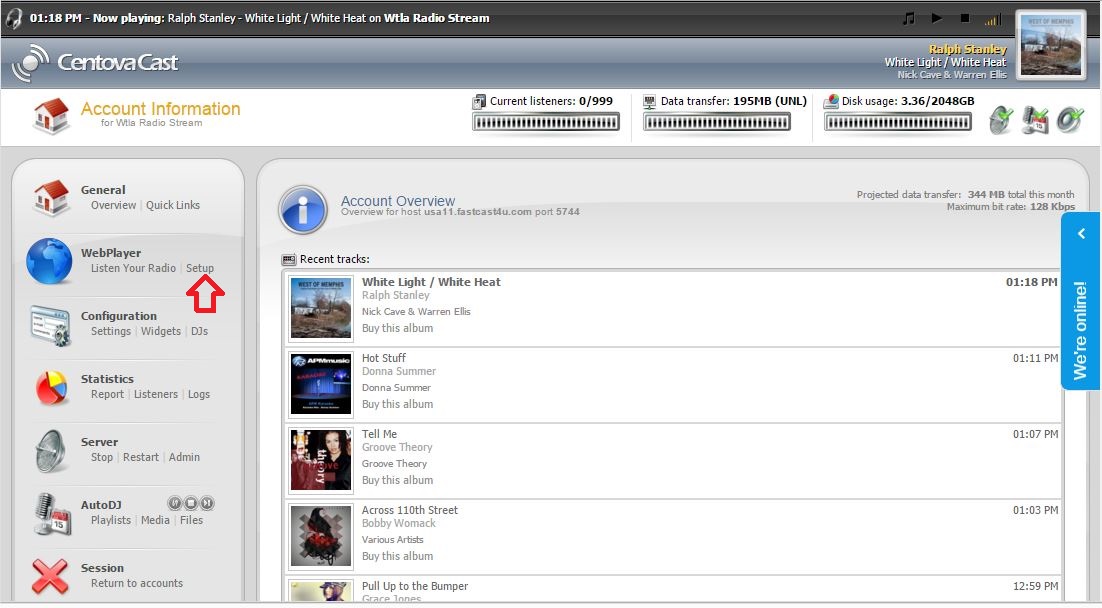 Notice: If you have a Reseller account, this option will be hidden. You can also access the WebPlayer configuration page by entering "username.fastcast4u.com" in your Web Browser (replace username with your Centova Cast username). If you are not broadcasting the WebPlayer configuration page will not be available.
6. Customize your Player. Adjust the color of the player, an initial sound volume and an autoplay function. You may also add links to Facebook Fan Page, Twitter and upload your own logo.
Don't forget to save the configuration!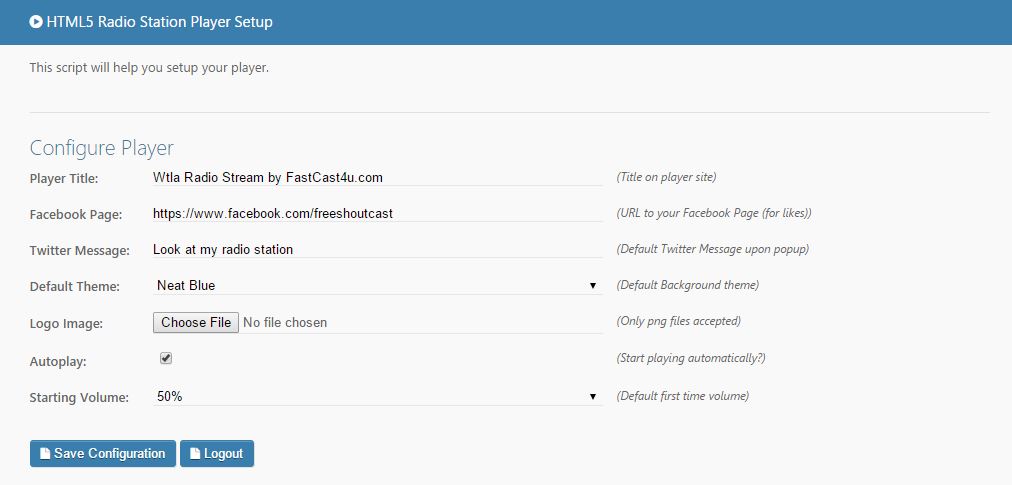 7. For your Facebook Fan Page, we recommend selecting the Max size of the Player, it will fit really nicely. Copy the embed code as marked below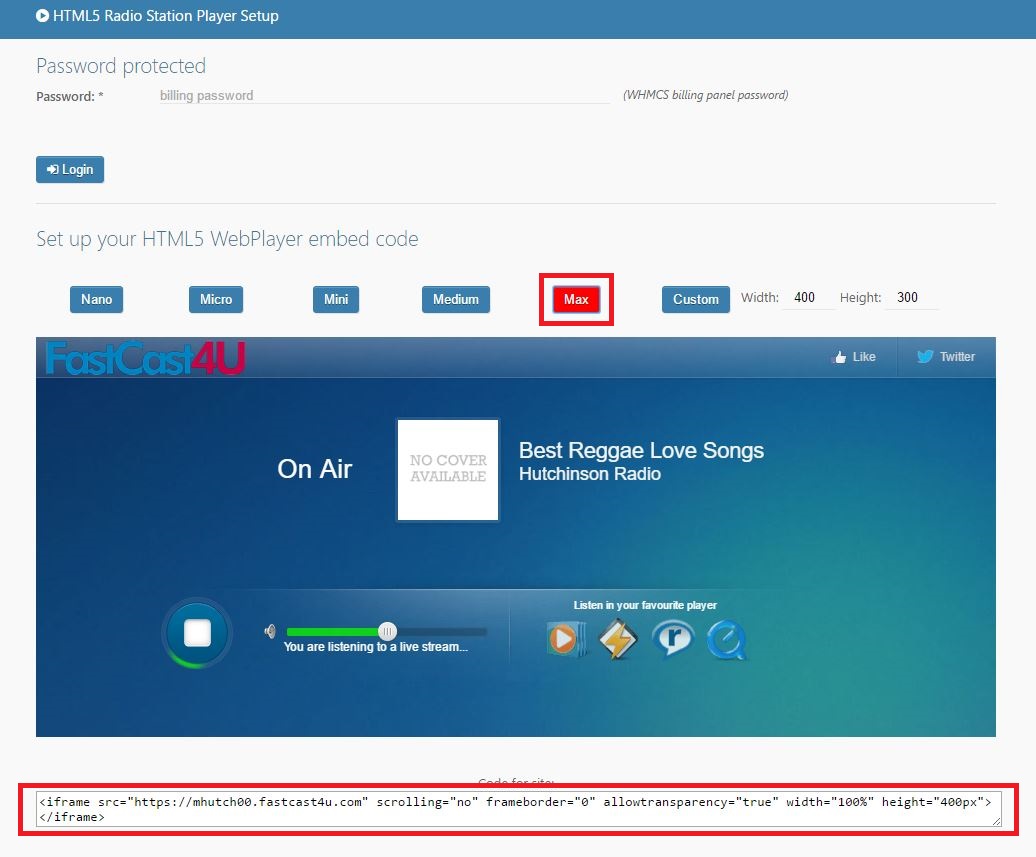 8. Go back to your Facebook Fan Page Tab and paste the WebPlayer code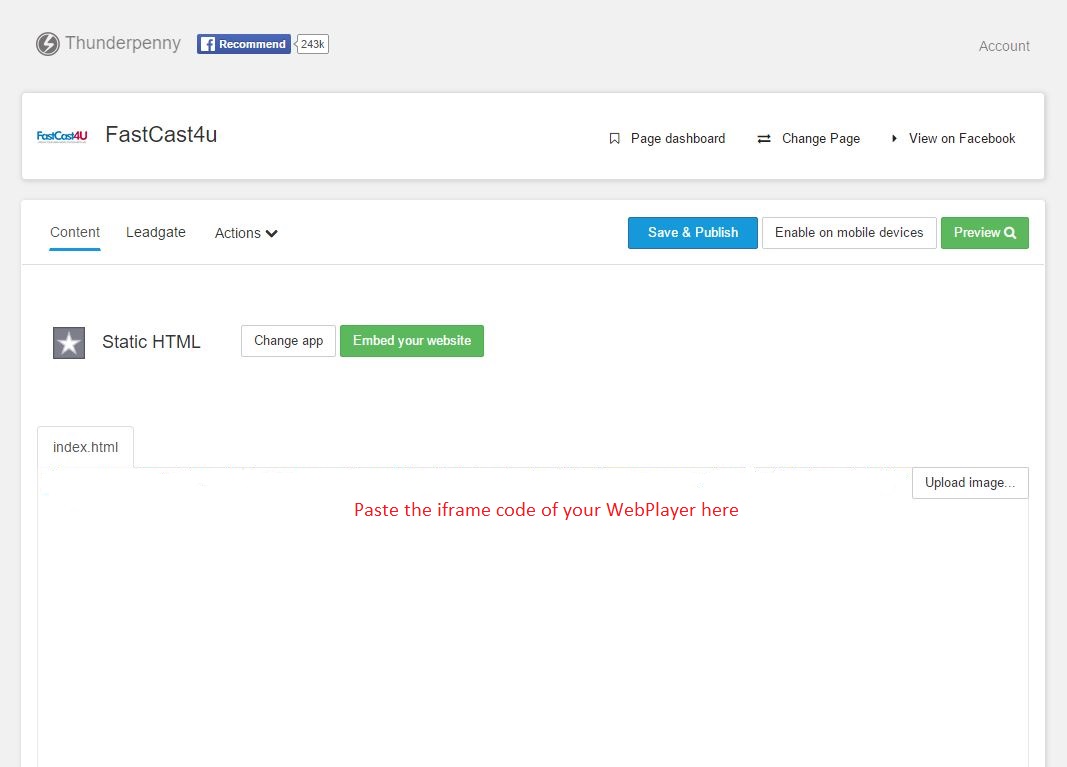 9. Click Save&Publish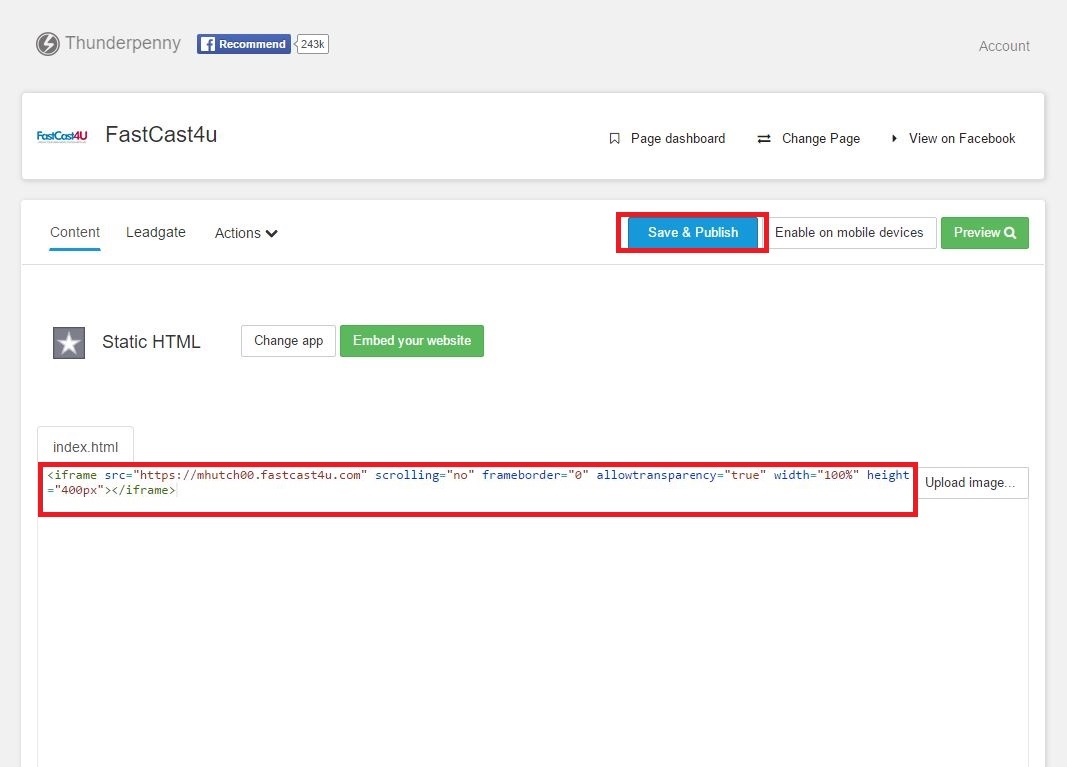 10. Congratulations! The Player has been added to your Facebook Fan Page
To change the name of the Tab from "Welcome" to "Radio Player" or any other name, follow the instuctions below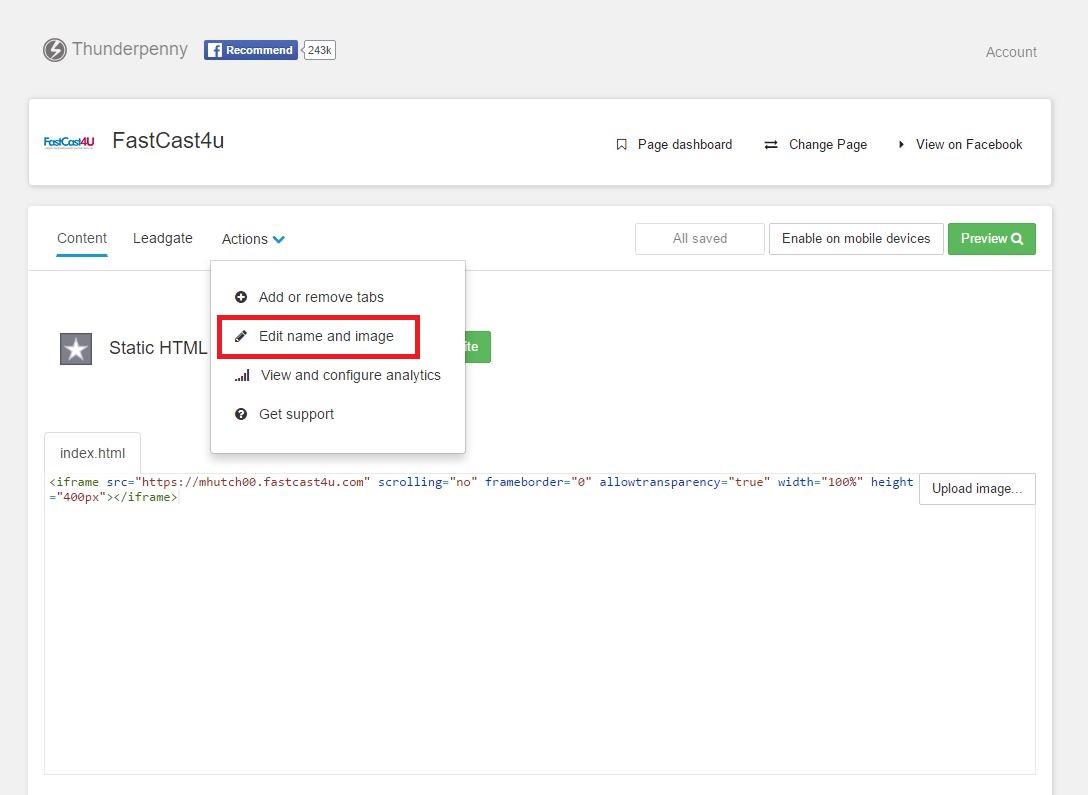 11. Select Save&Publish again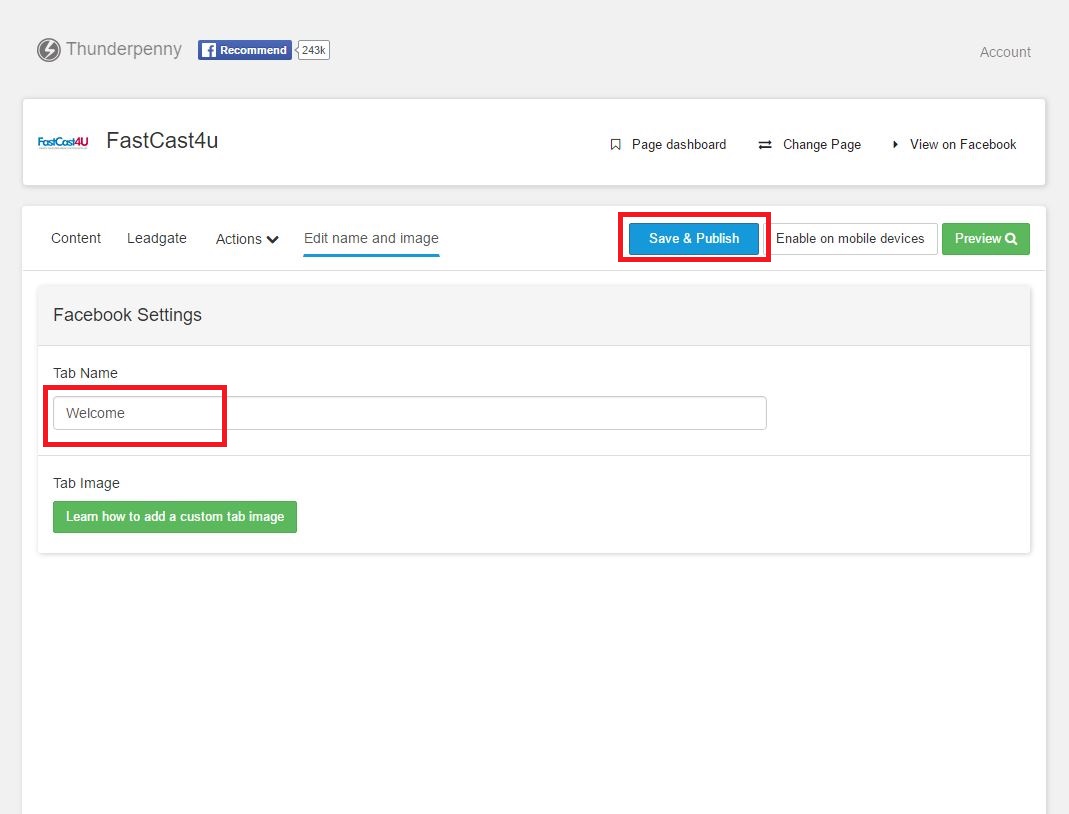 12. Enjoy your Facebook Radio Player!