Media Library Update is required after uploading new files using FTP software installed on your computer. Unless you do that, you will not be able to see newly uploaded files in your Media Library nor add them to a playlist.
An Update is also required if you have removed old files from the server using your FTP software.
Note: If you upload files using your web browser and Centova Cast file manager your Media Library will be updated automatically. There is no need to follow the steps presented below in such case,
1. Log in to Centova Cast panel (Not sure how to do that? See here)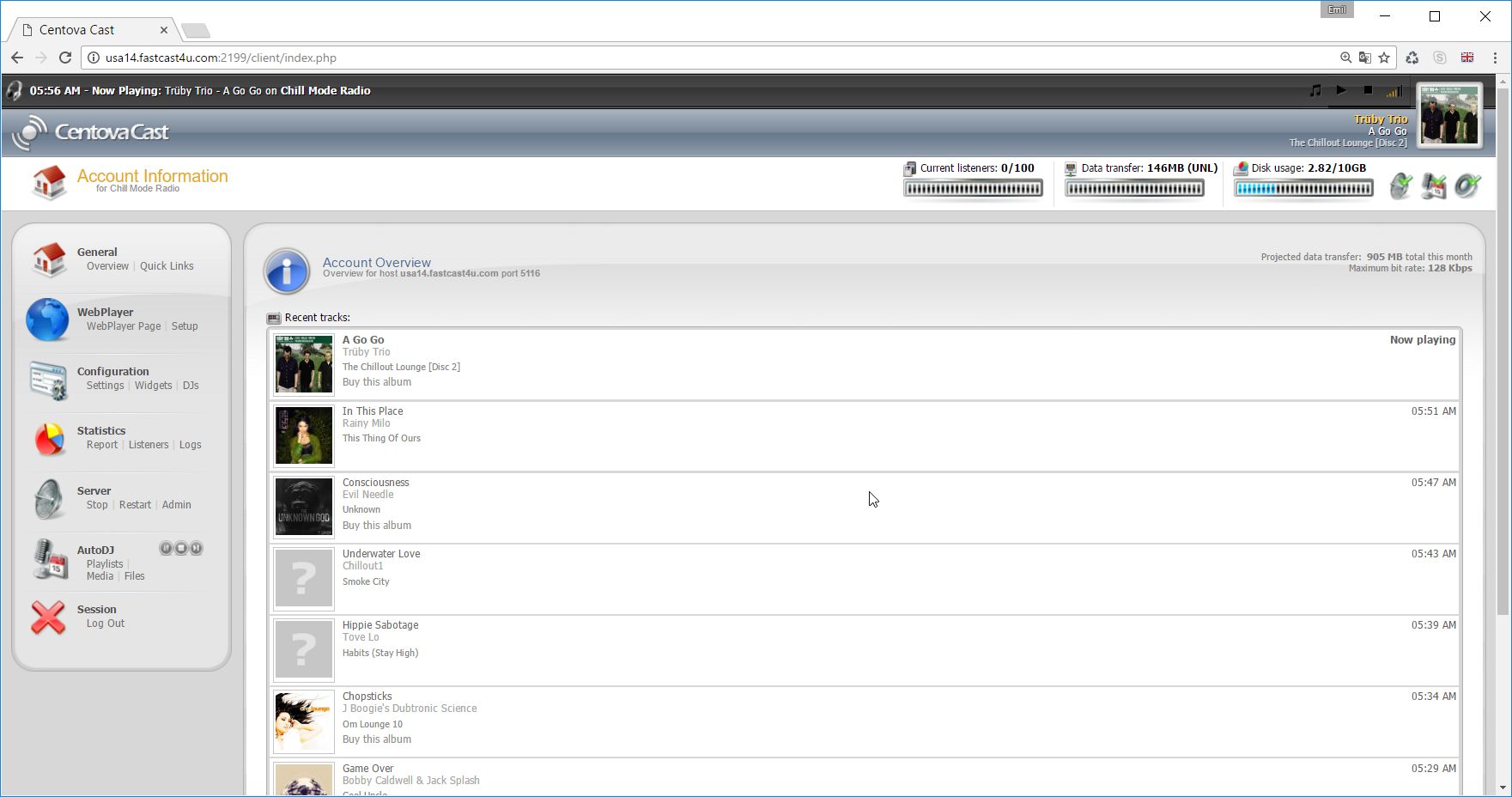 2. Select Media below AutoDJ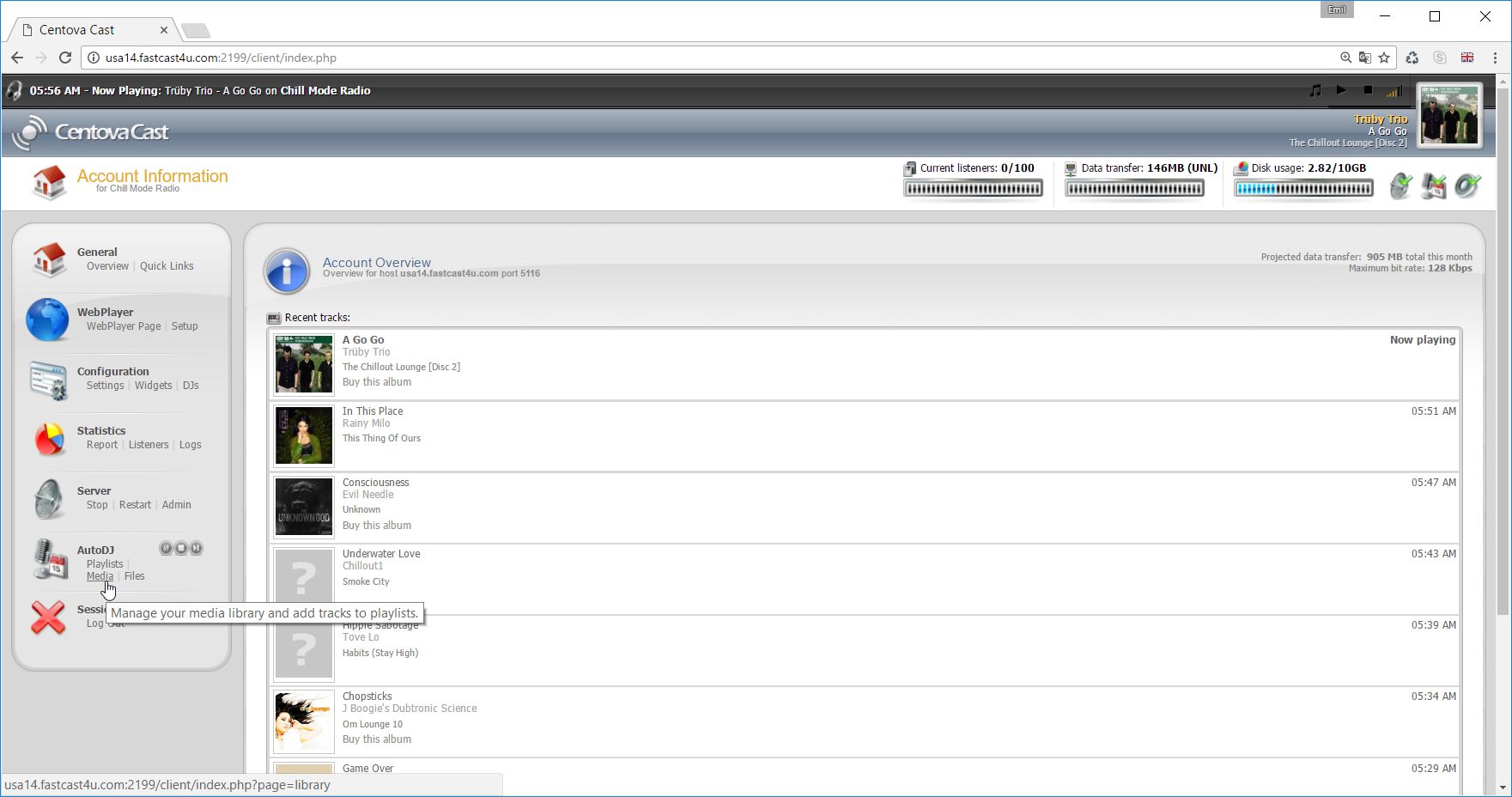 3. In the Media Library, select Options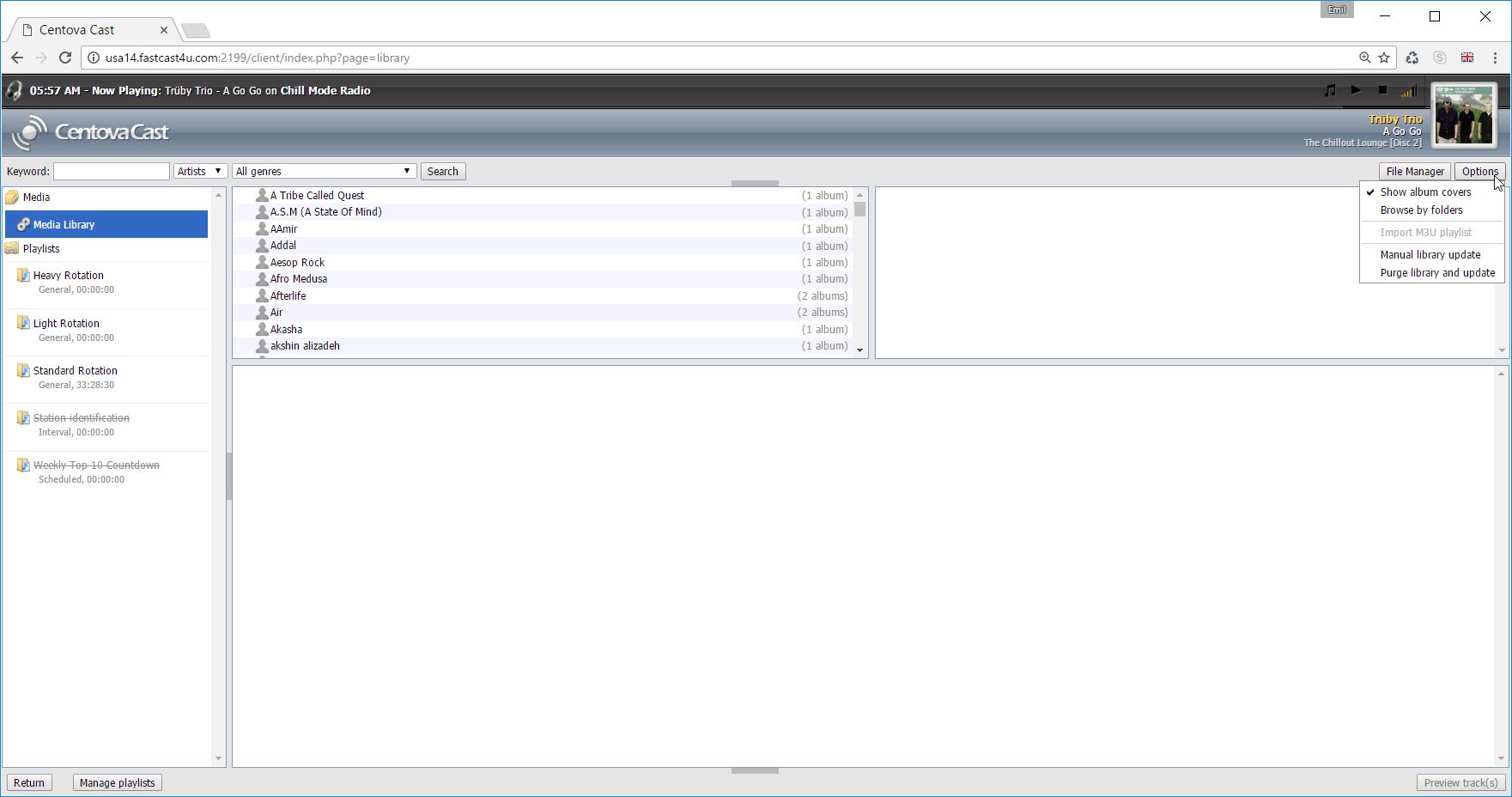 4. Select Manual library update so the files that you have recenly uploaded will be added to your Media library. The tracks taht you have deleted from the server will be removed from the Media Library.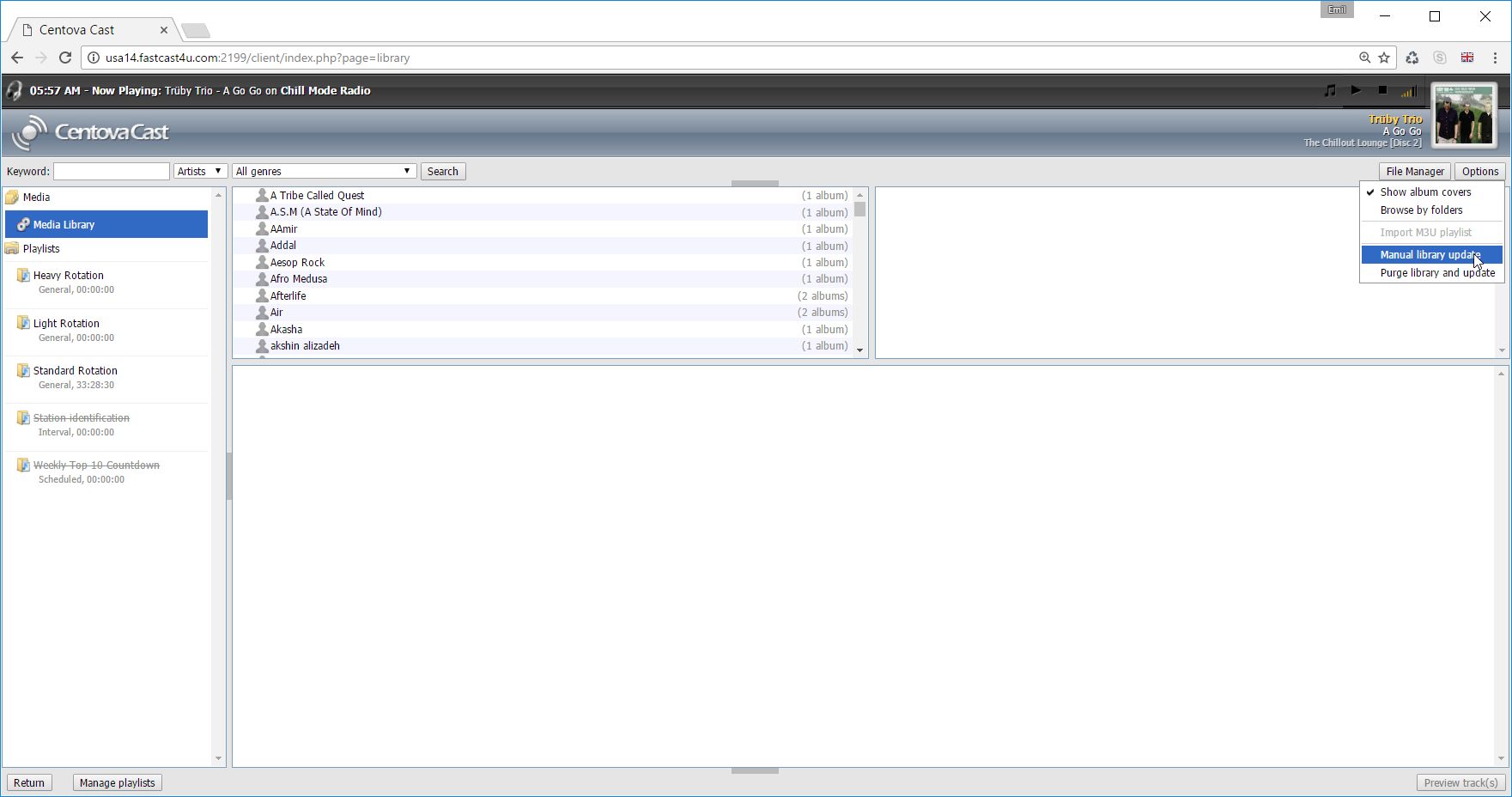 5. You will see a confirmation as soon as the process is completed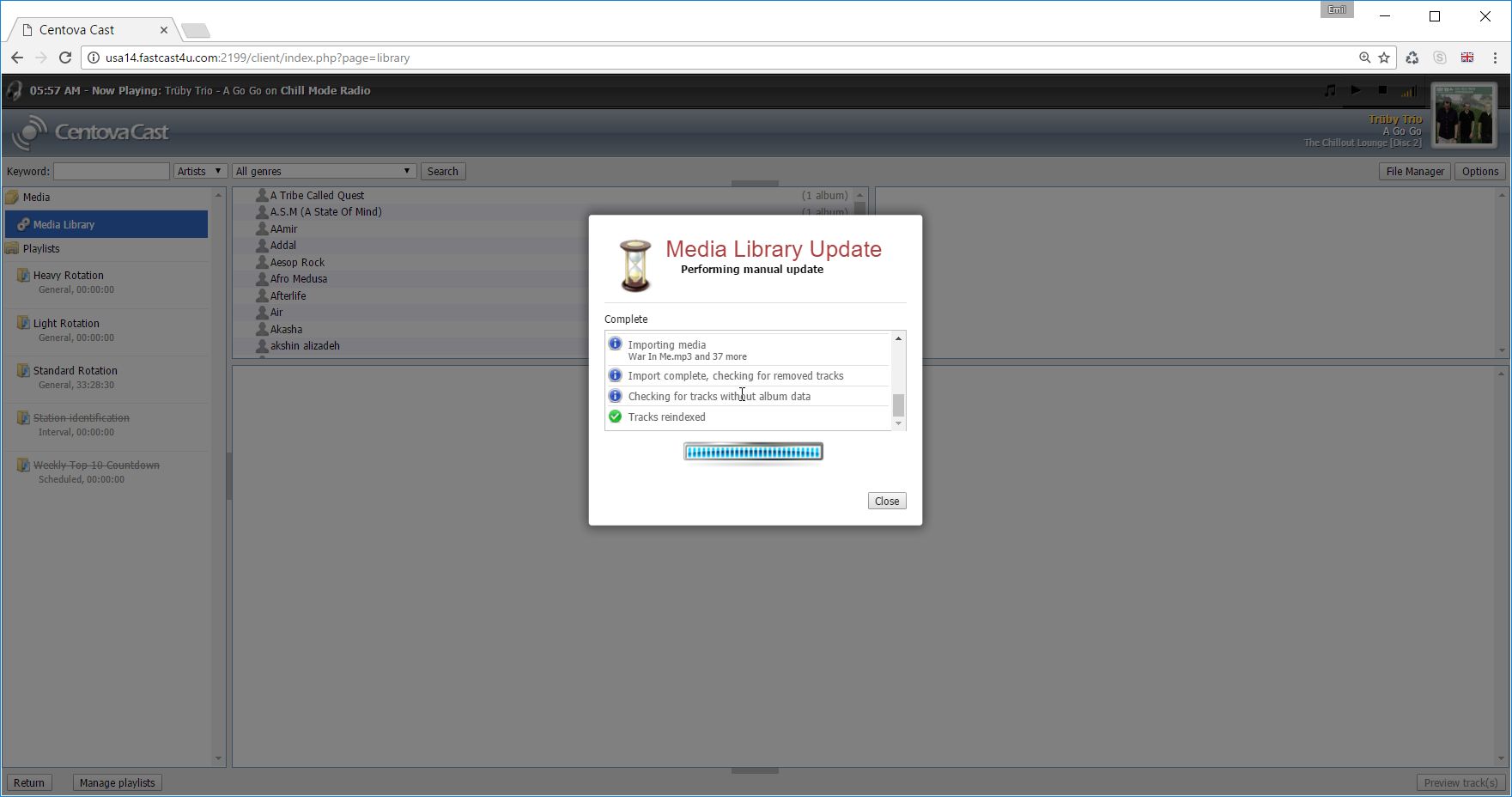 6. If you wish to reload your Media Library completely, select the Purge and update library option.
Important: This option will remove any custom ID3 tags again (metadata - custom cover art, purchase links etc.) that you added to your files in Centova Cast panel. Reinexing files may take a very long time if you have a large amount of files uploaded.