All our Server Plans come with a WebPlayer page. To see and modify the WebPlayer page of your Radio Station follow the steps described below:
1. Log in to Centova Cast Control Panel to customize the WebPlayer page for your Radio Station and check its web address.
Make sure that your server is online and broadcasting, if not, start the server.
like most of HTML and Flash players, it works only with streams in MP3 format. Make sure you broadcast in MP3 file format, you can check and adjust it in settings of your broadcasting software or in Auto Dj settings, if you use Auto Dj.
2. Select WebPlayer Setup:
Notice: If you have a Reseller account, this option will be hidden. You can also access the WebPlayer configuration page by entering "username.fastcast4u.com" in your Web Browser (replace username with your Centova Cast username). If you are not broadcasting, the WebPlayer configuration page will not be available.
3. Log in using your FastCast4u billing panel password (not Centova Cast password):
4. Customize your WebPlayer page. Add links to Facebook Fan page, Twitter, upload your own logo, adjust initial sound volume and autoplay function. Don't forget to save the configuration before you will quit the page
5. If you would like to modify the first part of the Web address contact our Support Team. By default, it is the same as your Centova Cast username.
6. Don't forget to share the link with your listeners!
Choose server location
and billing cycle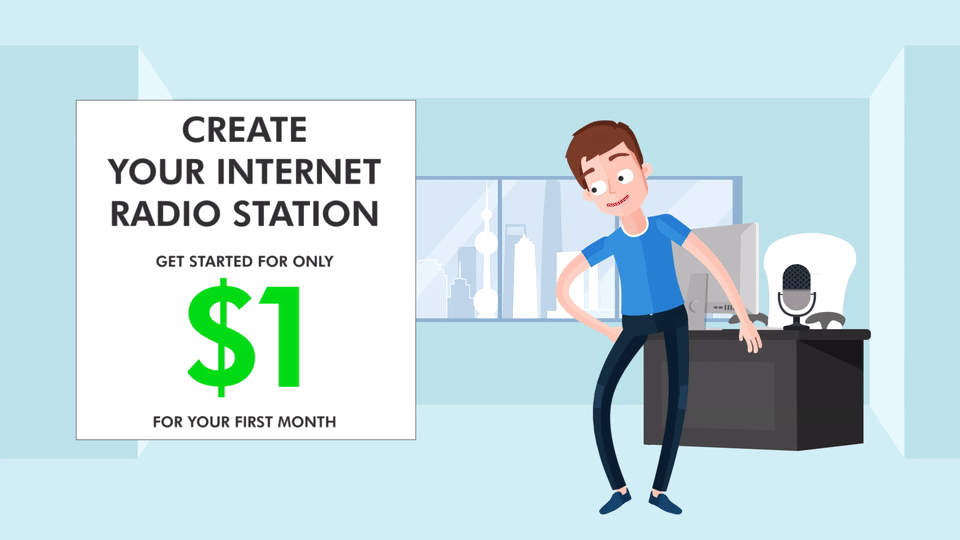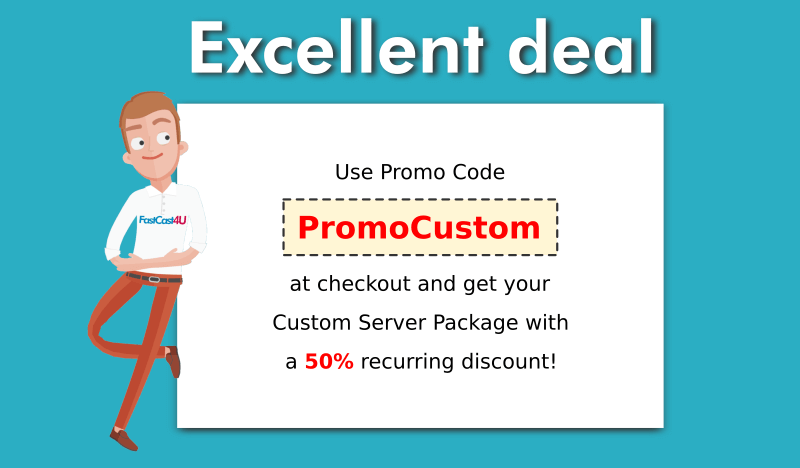 Free 7-DAY TRIAL
Start your Internet Radio Station within 3 minutes!
100% FREE. No payments or card details required.
European data center power outage
Due to a power outage in our European data center, selected machines may have been unavailable or still be unavailable.
The issue is global and causes a major disruption in the European nerwork and affected millions of websites and web based services hosted in European data centers.
You can check the status of your server here:
Network Status
Thank you!
Click at the verification link in the email to verify the e-mail address.

If you don't see the verification e-mail in your inbox, please check your Junk or Spam folders..