If you do not have all required software yet, download and install B.U.T.T. (Broadcast Using This Tool).

This simple app does not allow creating any playlists, so it can be used to broadcast the sound from your microphone, line-in input, an external mixer of from a different software.

1. Before you start the configuration process, log in to the Centova Cast Panel and select the Quick Links section.


2. Find ShoutCast/Icecast server details under Live Source Connections:
If you would like to use AutoDJ and broadcast live using BUTT, you need to create at least one DJ account in Centova Cast Control Panel by selecting the DJ option in the menu of Centova Cast Control Panel.
Check this tutorial to see how to create DJ accounts
Restart the server after adding each DJ account. Only one DJ can be connected to the server at the time.
If you do not use the AutoDJ feature or have a server without AutoDJ, you can skip this first step.
3. Open B.U.T.T software and select Settings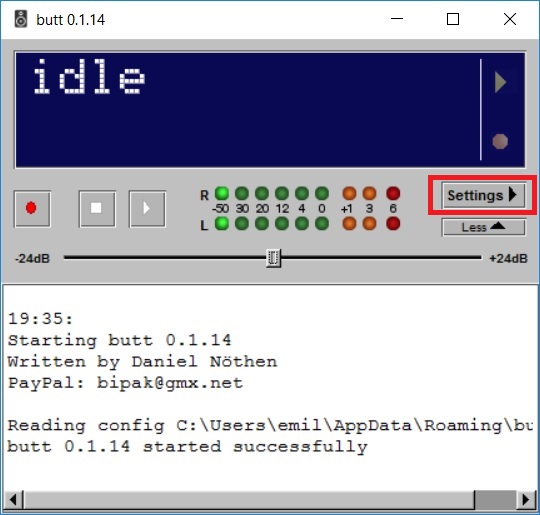 4. You should be able to view the Settings page as presented below, select ADD Server


5. Open your Cantova Cast Panel to copy the encoder settings to BUTT like presented below: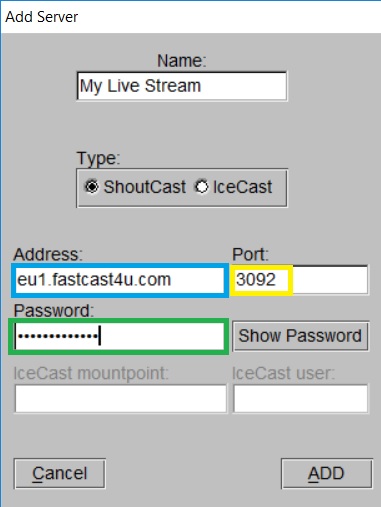 Even if you use SHOUTcast V2 server, we recommend connecting in the Shoutcast v1 mode: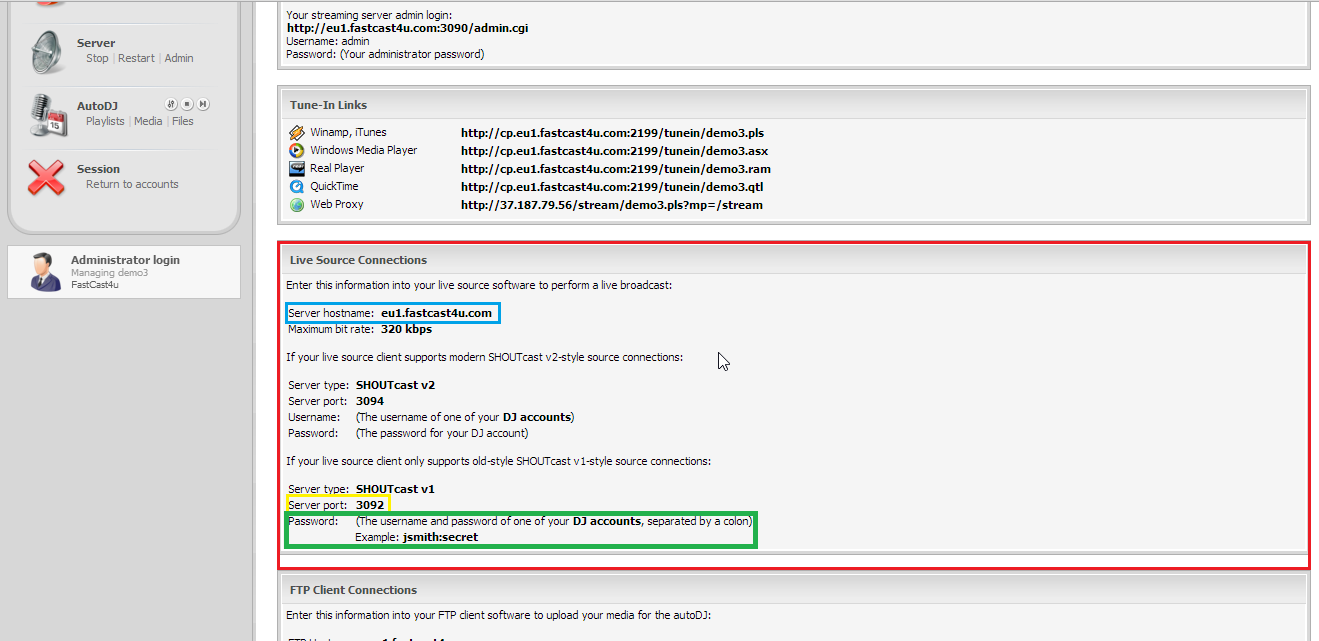 6. If you use IceCast Server, enter live as a mount point name and source a username: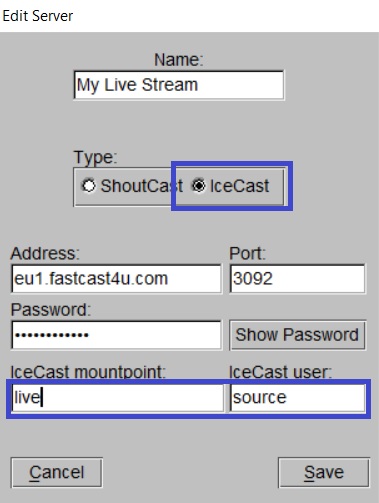 7. Select the Audio Device and adjust the broadcasting bitrate and make sure that it does not exceed the maximum broadcasing bitrate for your server: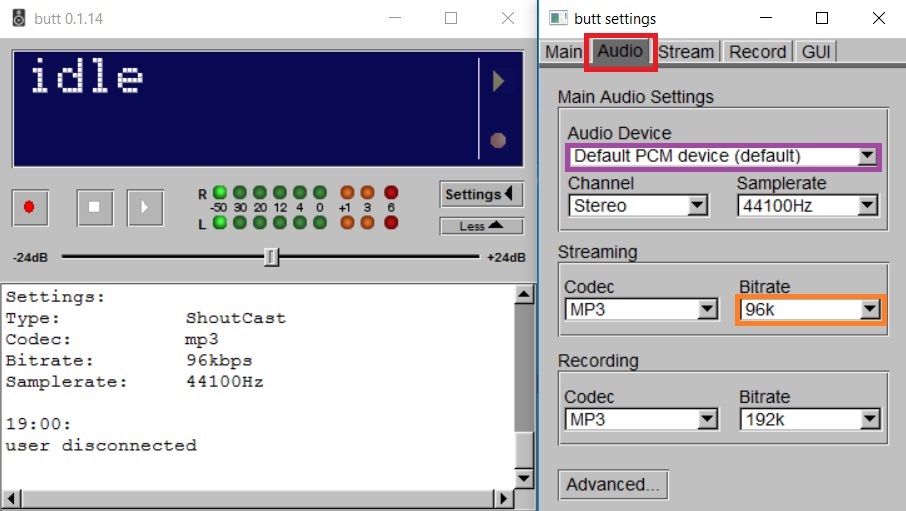 8. Make sure that the sound level indicators are going up and down, that means that you are ready to broadcast: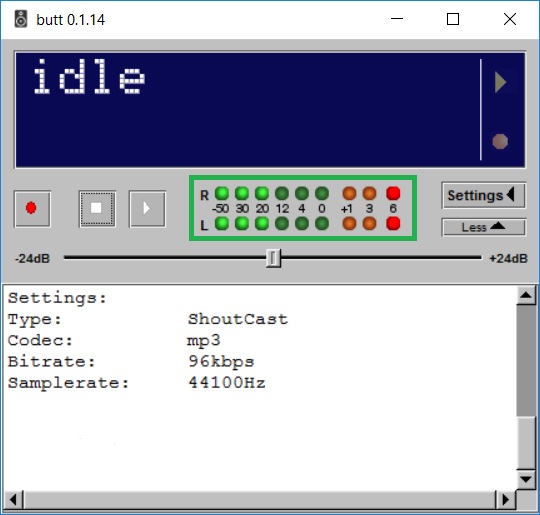 9. Hit the play button and, if you are connected to the server successfully, you should see the a Connection established message and idle state will change to stream time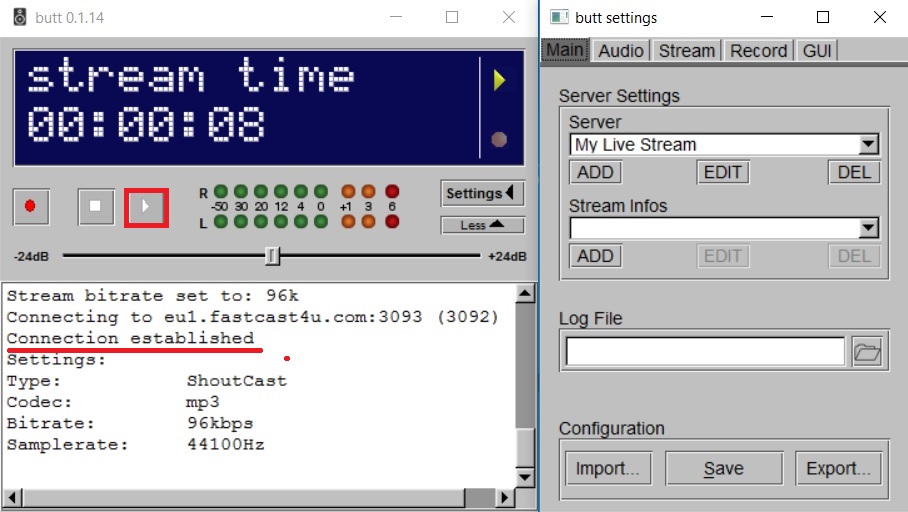 Choose server location
and billing cycle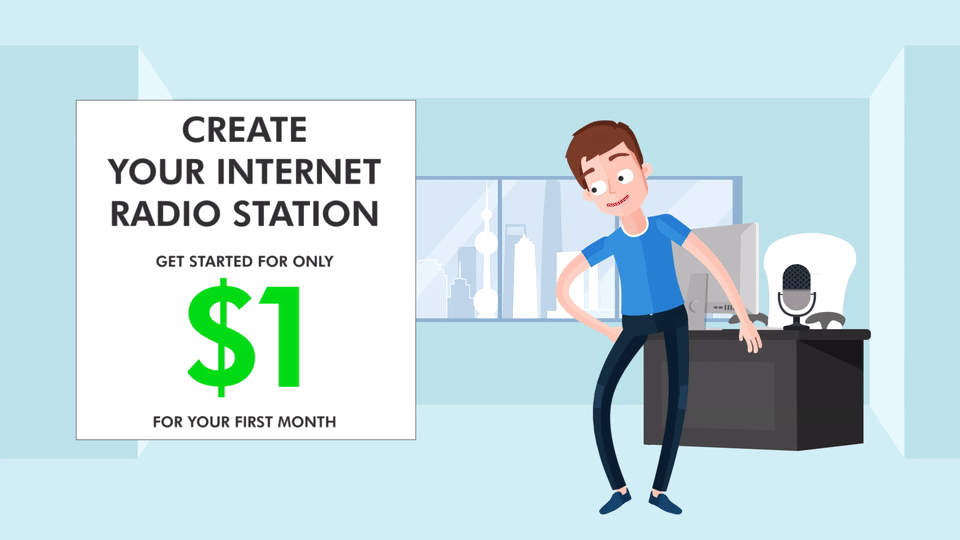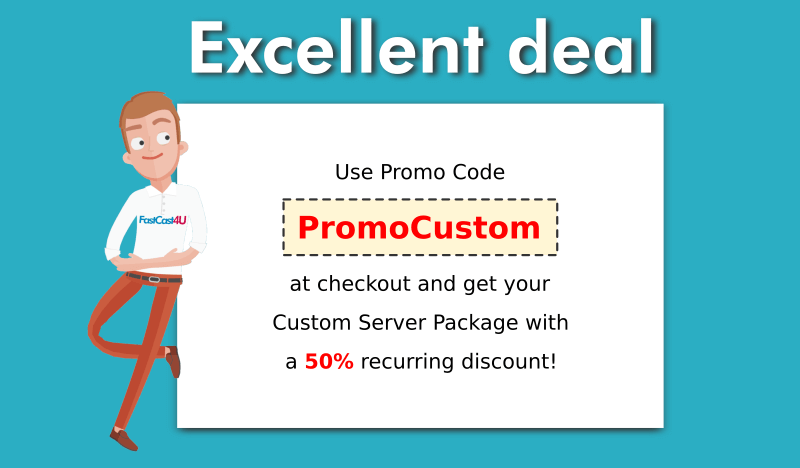 Thank you!
Click at the verification link in the email to verify the e-mail address.

If you don't see the verification e-mail in your inbox, please check your Junk or Spam folders..