By using additional Mount Points, you can create multiple streams or music channels using one SHOUTcast v2 or Icecast v2 Radio Server. It is a great solution when you want to have streams in various bitrate or connect multiple encoders when broadcasting live.

Notice: Your broadcasting software needs to support multiple Mount Points. Only one Auto DJ can be used per one server account.
If you would like to create playlists using Auto Dj for each stream individually you need a second or another server account.
To have more streams you need to have SHOUTcast V2 server, appropriate amount of bitrate and additional Mount Points in your package.
You can obtain additional Mount Points here
Example:
I need a high-quality PC stream (192 kbps) and lower bit rate stream for mobile users (128 kbps) to lessen their data usage. What should I do? I have 320 kbps package.
1) You need to buy additional Mount Point (Not required in Lite, Pro and VIP package).
2) Set your main mount point bit rate to 192 kbps. To do it, Follow the steps shown on the picture.
1. Click "Settings"
2. Go to Mount Points tab
3. Select the main stream.

4. Choose AutoDJ Settings tab.
5. Set the bitrate to desired amount.
3) Set your mobile mount point bit rate to 128 kbps

6. Click "Create new" button to create second Mount Point
7. Choose the new Mount Point
8. Name the stream
9. Go to AutoDJ Settings tab
10. Change the "Use autoDJ" field to "Yes"
11. Set the bitrate of new Mount Point
12. Update the settings.
Remeber to restart the server after Updating the settings.

Remember to configure your Broadcasting software properly by entering a proper name or a number of your mountpoint (SID). Use a number for SHOUTcast server and a name for IceCast servers.
If you need more bitrate, you can upgrade your server package from your billing account
Choose server location
and billing cycle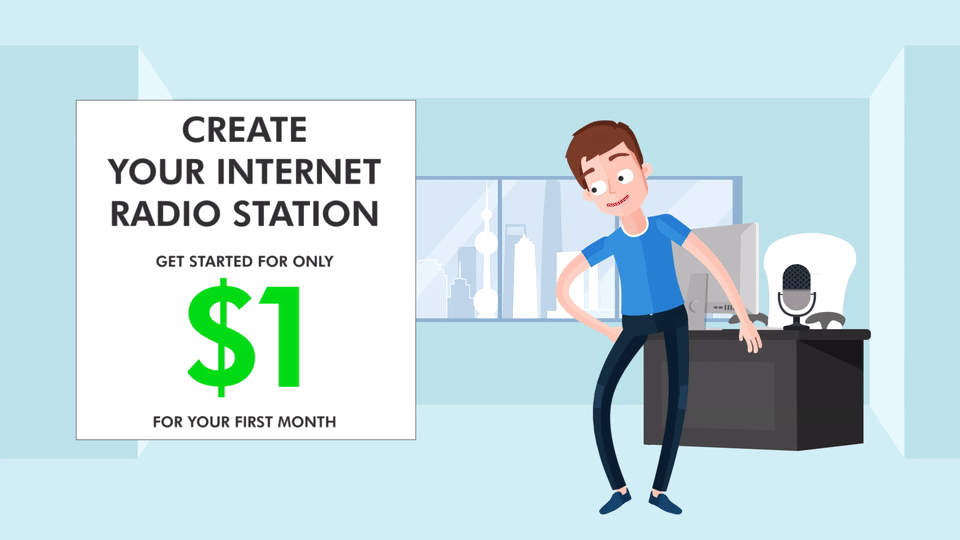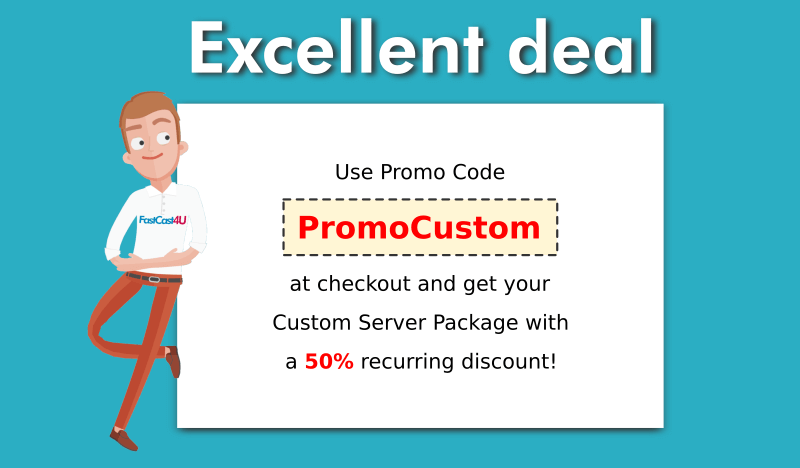 Free 7-DAY TRIAL
Start your Internet Radio Station within 3 minutes!
100% FREE. No payments or card details required.
European data center power outage
Due to a power outage in our European data center, selected machines may have been unavailable or still be unavailable.
The issue is global and causes a major disruption in the European nerwork and affected millions of websites and web based services hosted in European data centers.
You can check the status of your server here:
Network Status
Thank you!
Click at the verification link in the email to verify the e-mail address.

If you don't see the verification e-mail in your inbox, please check your Junk or Spam folders..