If you prefer to watch a video tutorial, we have also prepared it for you. Watch the process of configuration of Winamp with a SHOUTcast DSP Plugin:

- Without AutoDJ

- With AutoDJ

If you do not have all required software yet, you can easily download Winamp and SHOUTcast DSP Plugin from our website.

Before you start the configuration process, log in to the Centova Cast Panel and select the Quick Links section.




Find ShoutCast/Icecast server details under Live Source Connections:


Open Winamp with a DSP plugin installed. If your DSP plugin did not open, then push CTRL + P and enter DSP/Effects under Plug-ins tab. Then just double click Nullsoft SHOUTcast Source DSP.


You should be able to view Winamp with a DSP plugin like presented below:




Select MP3 Encoder to choose an MP3 encoder or ADTS-AAC for an AAC+ encoder:

(Notice: Majority of the players on the Internet support the MP3 standard only, we recommend using the MP3 standard for your main stream)




You will see an Encoder Settings button if you selected the AAC codec or a list with Encoder Settings if you selected MP3.


To adjust the bitrate for MP3 Encoder select it from the list, remember that the selected bitrate may not exceed the maximum bitrate of your server.
(Note: If you use Auto DJ the bitrate of your live stream should match the bitrate set up for Auto DJ)

We recommend using only 44100 Hz Sample Rate for MP3 encoders.


To change bitrate for an AAC+ Encoder, enter Encoder Settings button. The Sample rate (Hz) and settings of channels will set up automatically.





A window with a bitrate slider will open. Select an appropriate bitrate. Remember, not to exceed your maximum limit, you can easily check it in Centova Cast Control Panel.
(Note: If you use Auto DJ the bitrate of your live stream should match the bitrate set up for Auto DJ)




The maximum bitrate for your server is visible here:


Configuration of Shoutcast v1:
(for Shoutcast v2 see below)

To enable Shoutcast v1, you have to check option "Use SHOUcast v1 mode (for legacy servers). You need to enter the server address, port number and password.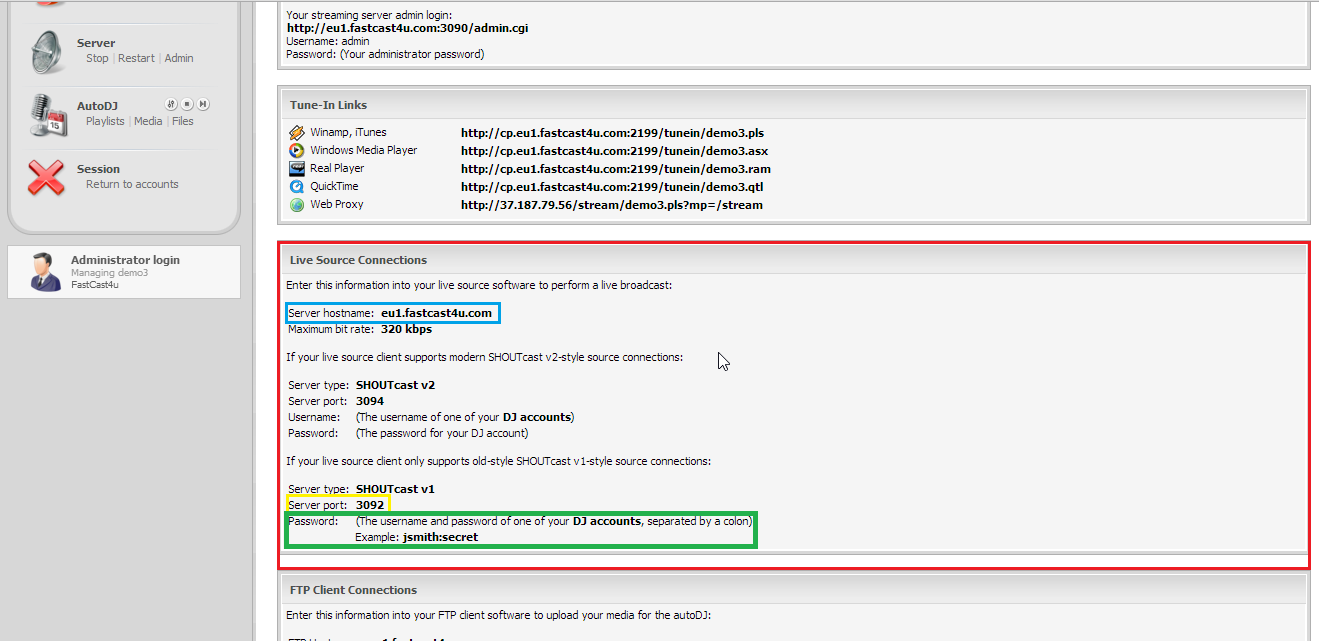 Configuration of Shoutcast v2:

To connect to a Shoutcast v2 server, enter details marked on a screenshot below. You need to enter server address, port, DJ username, DJ password and Stream ID (mount point number, the default setting is "1").
If you wish to record and save your stream, Select "Save Encoded Output", and choose the location where it should be saved.


Choose server location
and billing cycle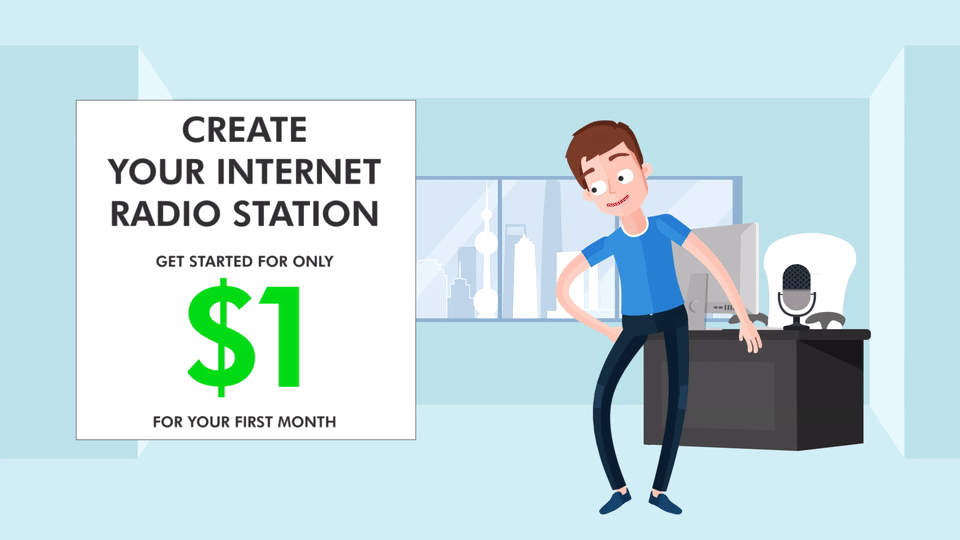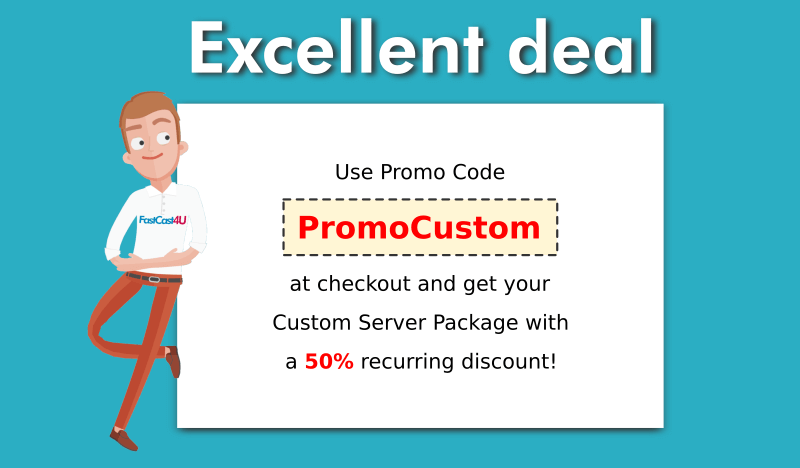 Free 7-DAY TRIAL
Start your Internet Radio Station within 3 minutes!
100% FREE. No payments or card details required.
European data center power outage
Due to a power outage in our European data center, selected machines may have been unavailable or still be unavailable.
The issue is global and causes a major disruption in the European nerwork and affected millions of websites and web based services hosted in European data centers.
You can check the status of your server here:
Network Status
Thank you!
Click at the verification link in the email to verify the e-mail address.

If you don't see the verification e-mail in your inbox, please check your Junk or Spam folders..