1) A Fallback track plays every time the streamer loses connection to the server.

2) The file has to be of exactly the same bitrate and quality as your stream.

3) Select SETTINGS under CONFIGURATION section.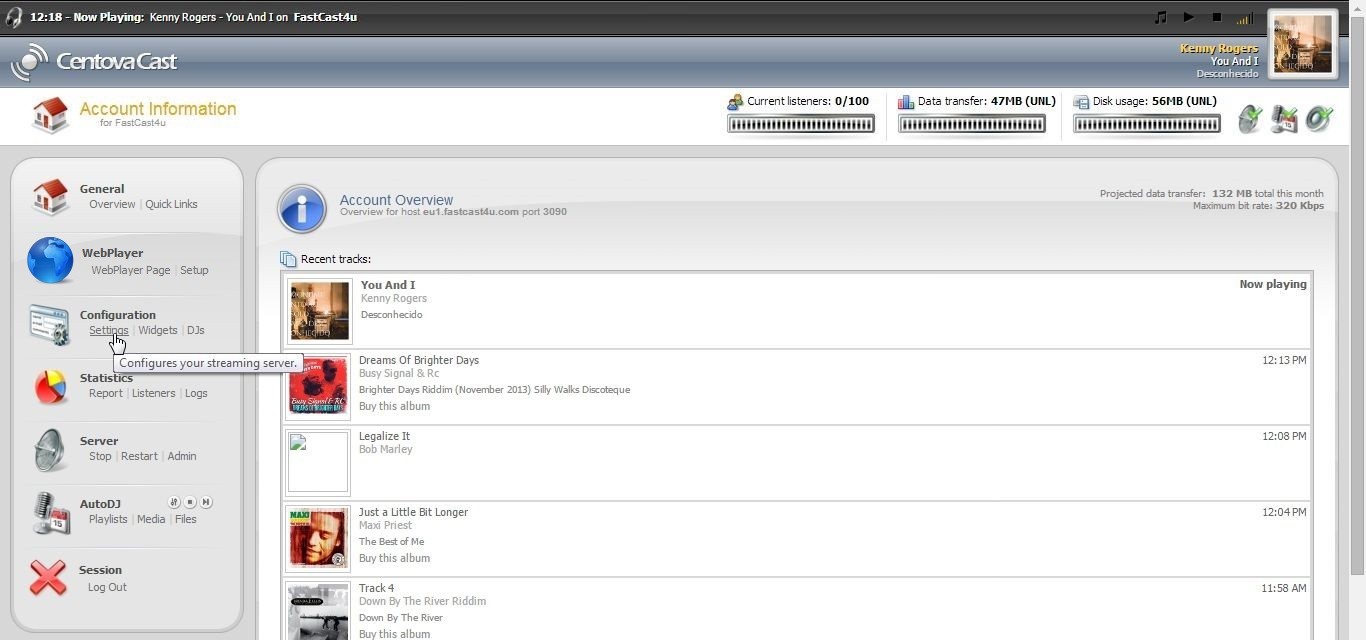 4) Select FILES tab.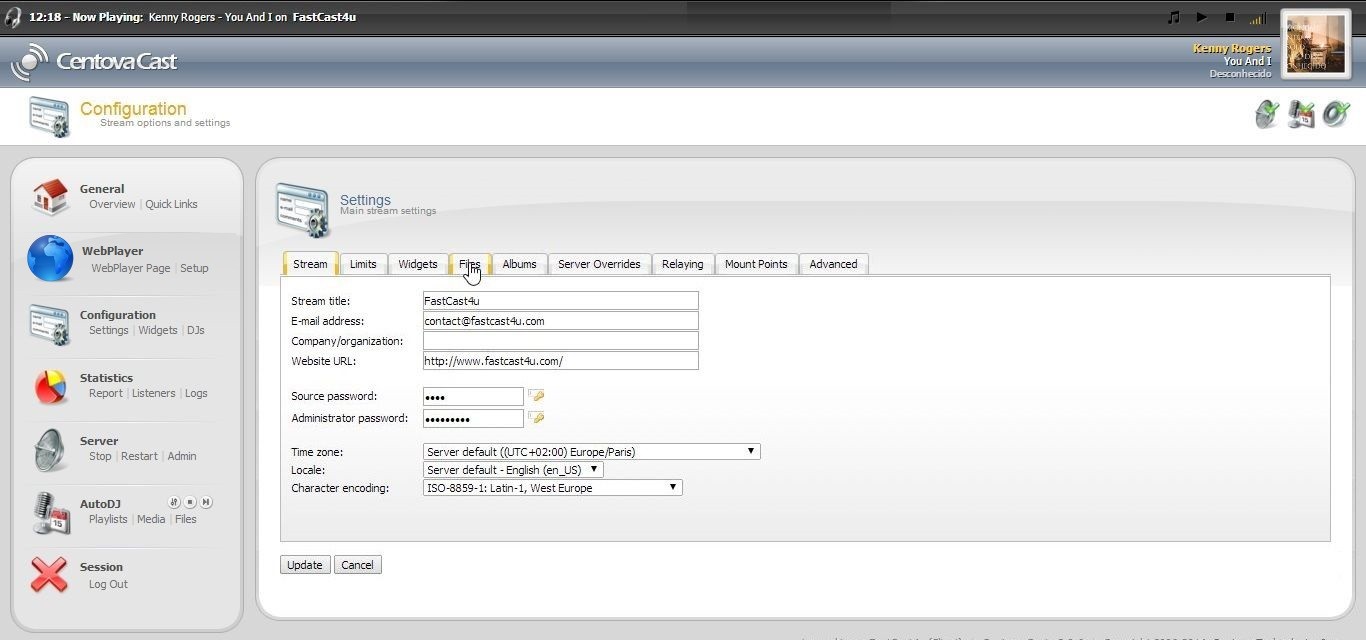 5) Select/Open FALLBACK FILE.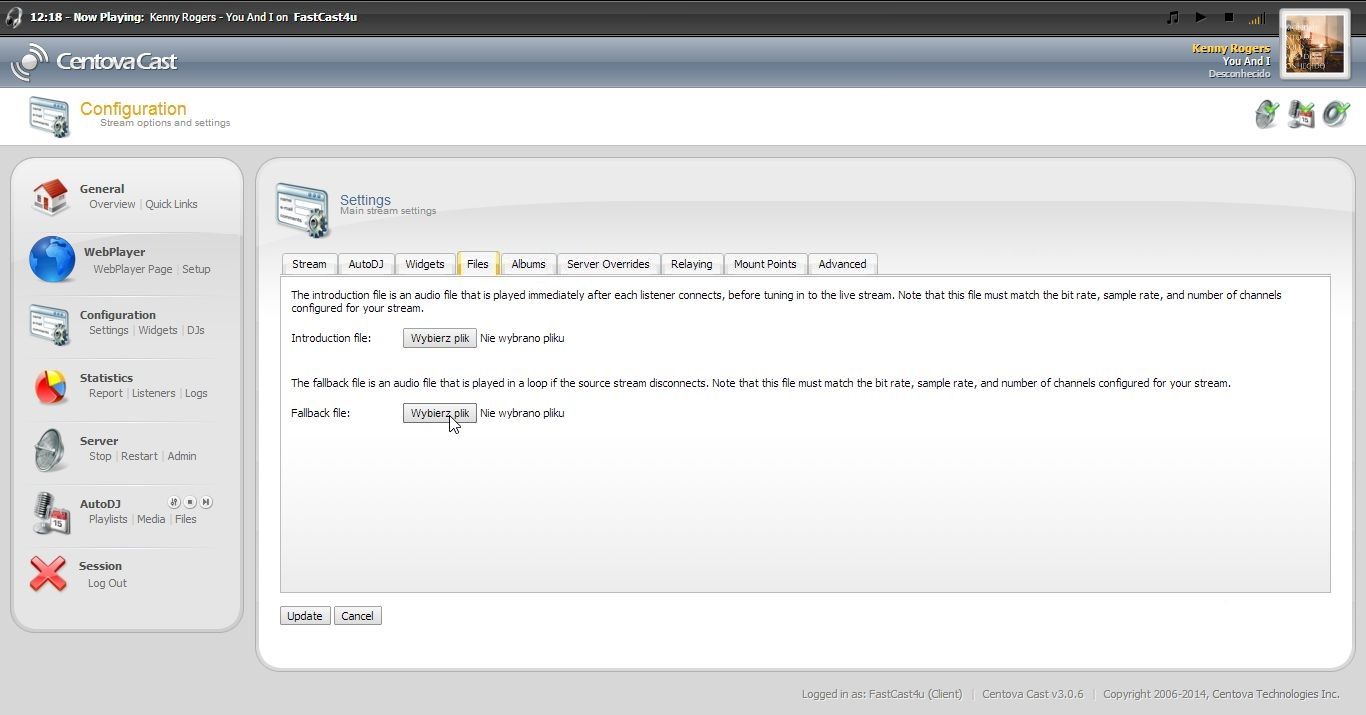 6) Select prepared file and click OPEN.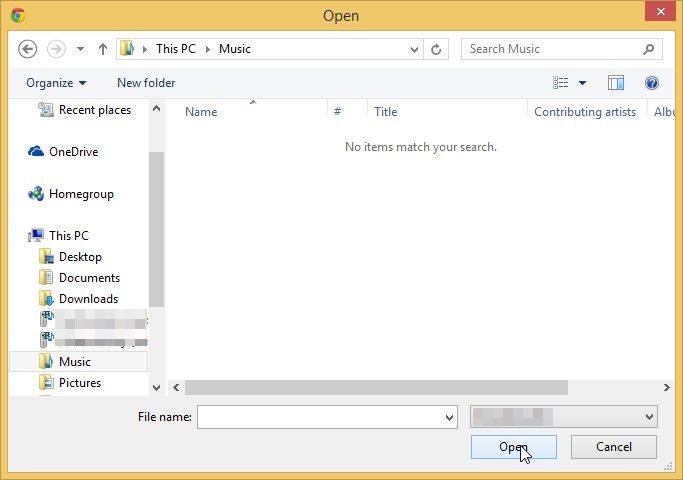 7) Restart your server (Click RESTART in SERVER section).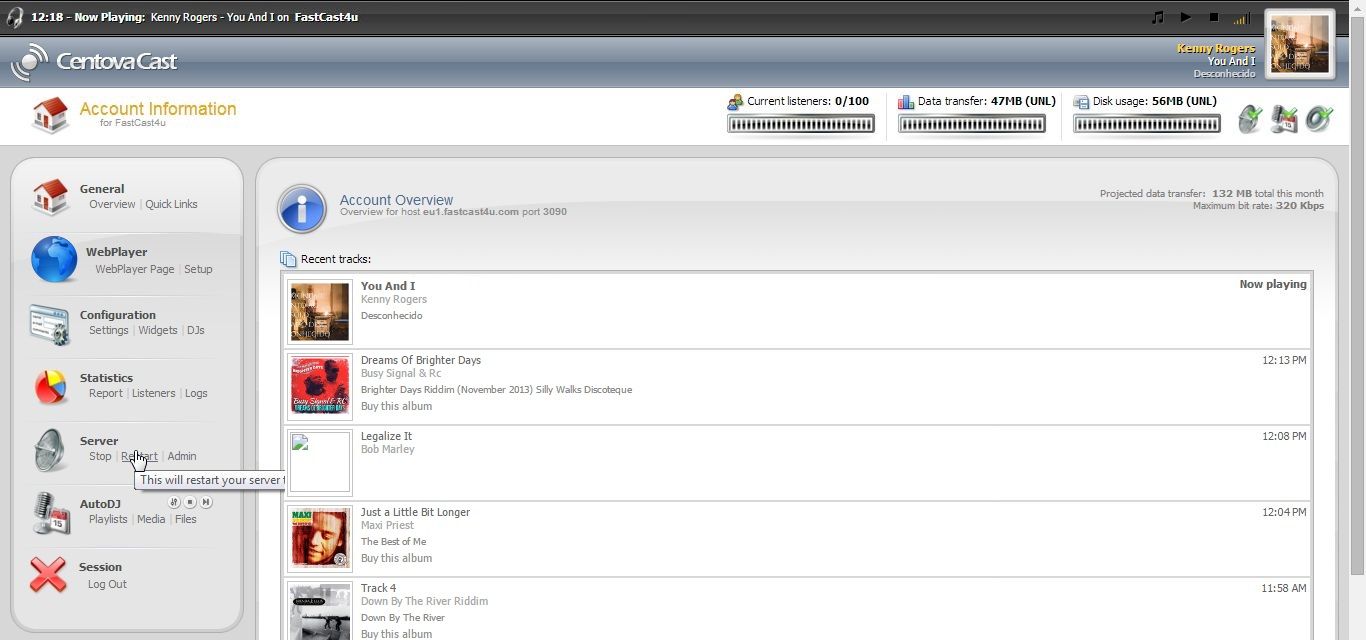 8) If your listeners hear silence instead of the fallback file please make sure you have encoded it correctly (see point 2.).
Choose server location
and billing cycle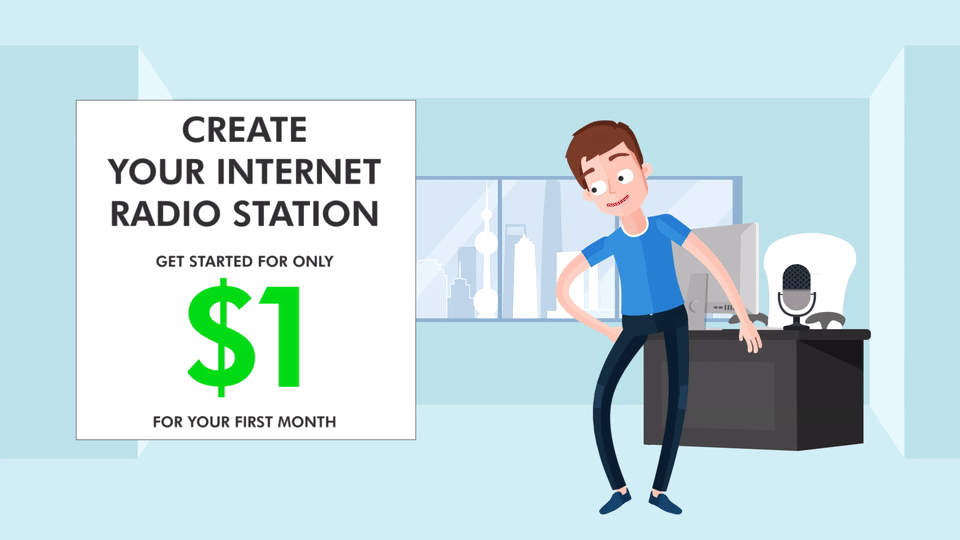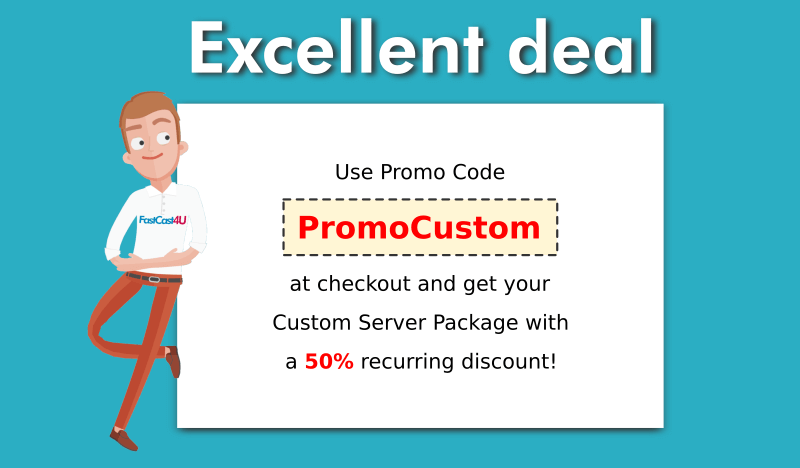 Free 7-DAY TRIAL
Start your Internet Radio Station within 3 minutes!
100% FREE. No payments or card details required.
European data center power outage
Due to a power outage in our European data center, selected machines may have been unavailable or still be unavailable.
The issue is global and causes a major disruption in the European nerwork and affected millions of websites and web based services hosted in European data centers.
You can check the status of your server here:
Network Status
Thank you!
Click at the verification link in the email to verify the e-mail address.

If you don't see the verification e-mail in your inbox, please check your Junk or Spam folders..