1) Open your Centova Cast Control Panel and Select PLAYLISTS in the AutoDJ Section
NOTE: If you cannot see the AutoDJ icon in the menu enable AutoDJ first.


2) Select CREATE PLAYLIST




3) Name the playlist




4) Choose the playlist type. At least one General Rotation Playlist needs to be active. There are four types of playlists:
General rotation playlists are used to play audio from your library when no other playlist is due to be played. This is the "default" playlist type, and most stations spend the majority of their air time playing random tracks from general rotation playlists.
Scheduled playlists allow you to schedule a list of tracks to be aired at a specific date and time. You can also setup these playlists to repeat on a schedule, making them perfect for daily/weekly countdowns or pre-recorded shows.
Note: At least one General Rotation playlist is required for a Scheduled playlist to work.
Interval playlists allow you to play tracks at regular intervals of several minutes or songs. These playlists are useful for playing frequently-recurring content, such as station identification or commercial advertisements.
Immediate playlist allows you to queue tracks to be played immediately after the end of the current file. These playlists are useful for playing tracks on demand, such as song requests.
Note: None of the playlist types can be interrupted in the middle of a song.


5) Save the playlist




6) Add items to your playlist, see this tutorial for further instructions.

Choose server location
and billing cycle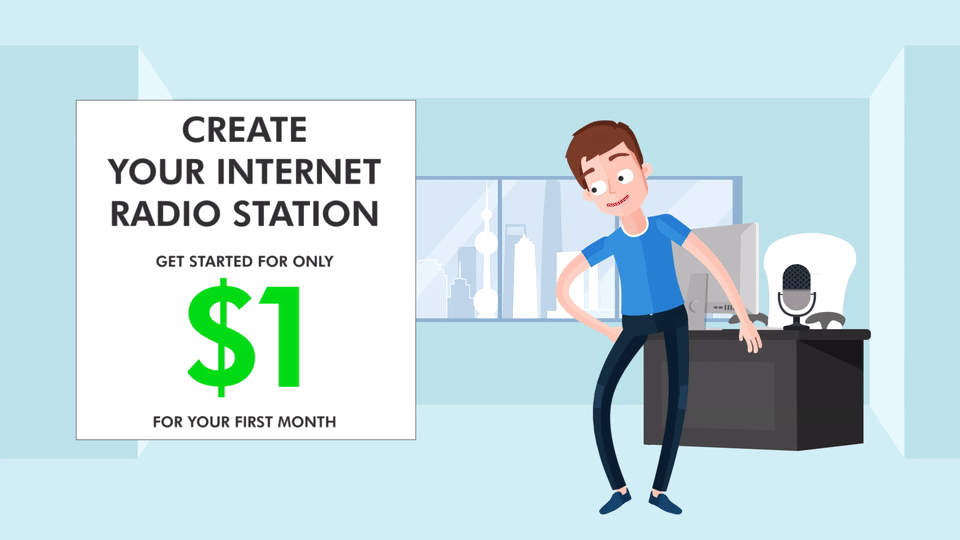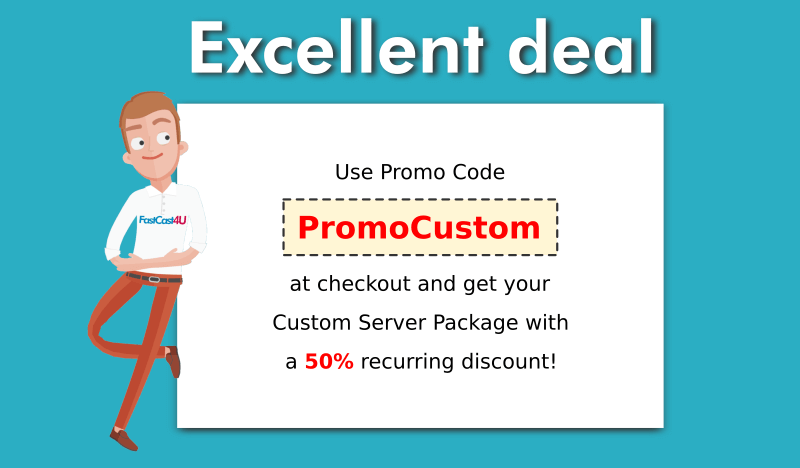 Free 7-DAY TRIAL
Start your Internet Radio Station within 3 minutes!
100% FREE. No payments or card details required.
European data center power outage
Due to a power outage in our European data center, selected machines may have been unavailable or still be unavailable.
The issue is global and causes a major disruption in the European nerwork and affected millions of websites and web based services hosted in European data centers.
You can check the status of your server here:
Network Status
Thank you!
Click at the verification link in the email to verify the e-mail address.

If you don't see the verification e-mail in your inbox, please check your Junk or Spam folders..