TwitterCast is a free add-on to all server plans that we offer! Once added to your Twitter account, it will automatically post info about what's currently on air at specified time intervals. Keep your followers informed about the music and podcasts that you play and about your live broadcasts. No need to do it manually anymore!
You can add TwitterCast to your Twitter account in a few quick and easy steps. Just follow this tutorial.
1. Log in to your Billling Panel/Client Area using your email address and the password that you have created.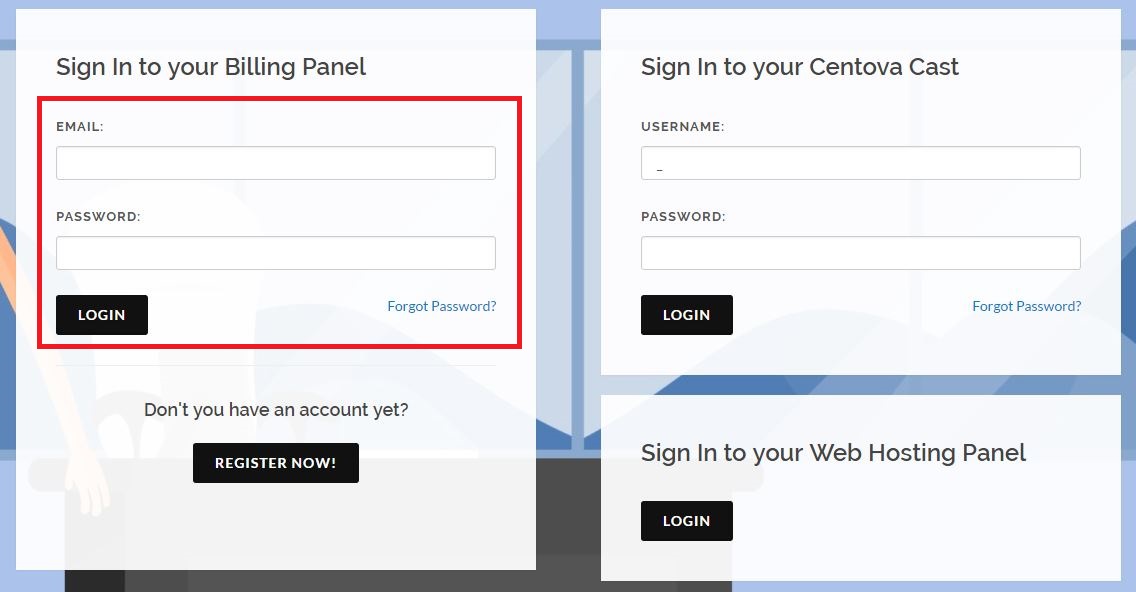 2. Select Services and Addons Setup:

3. Select a server for which you would like to use TwitterCast: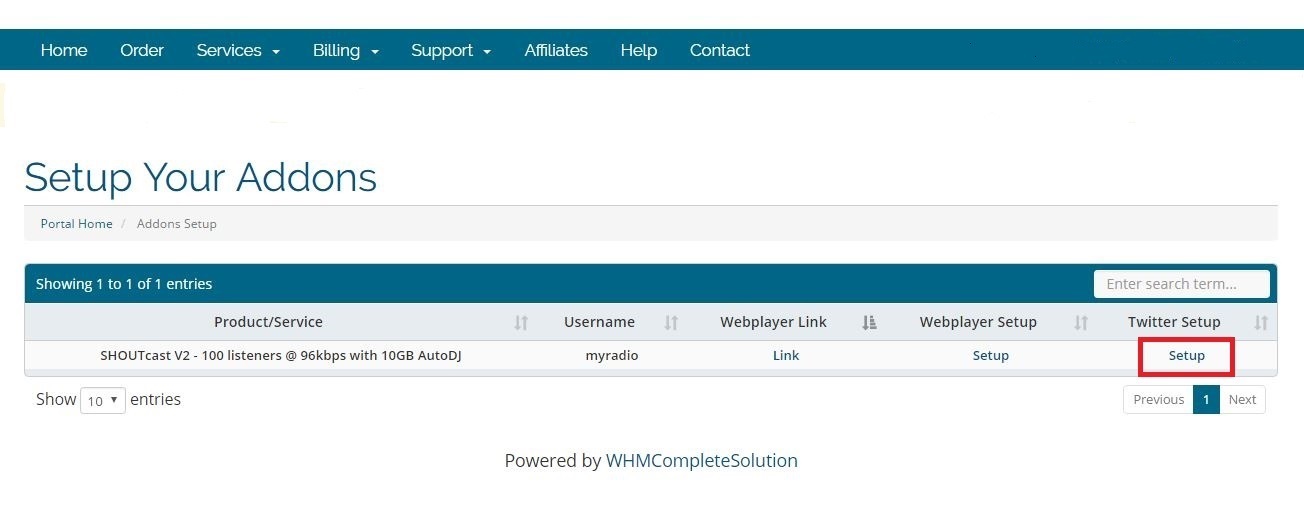 Notice: You can post info from multiple streams/servers on the same Twitter account.
3. Add the TwitterCast App to your Twitter account:

You can be asked to sign in to your Twiter account.
4. As the TwitterCast is linked to your Twitter account, you will be redirected to the setup page: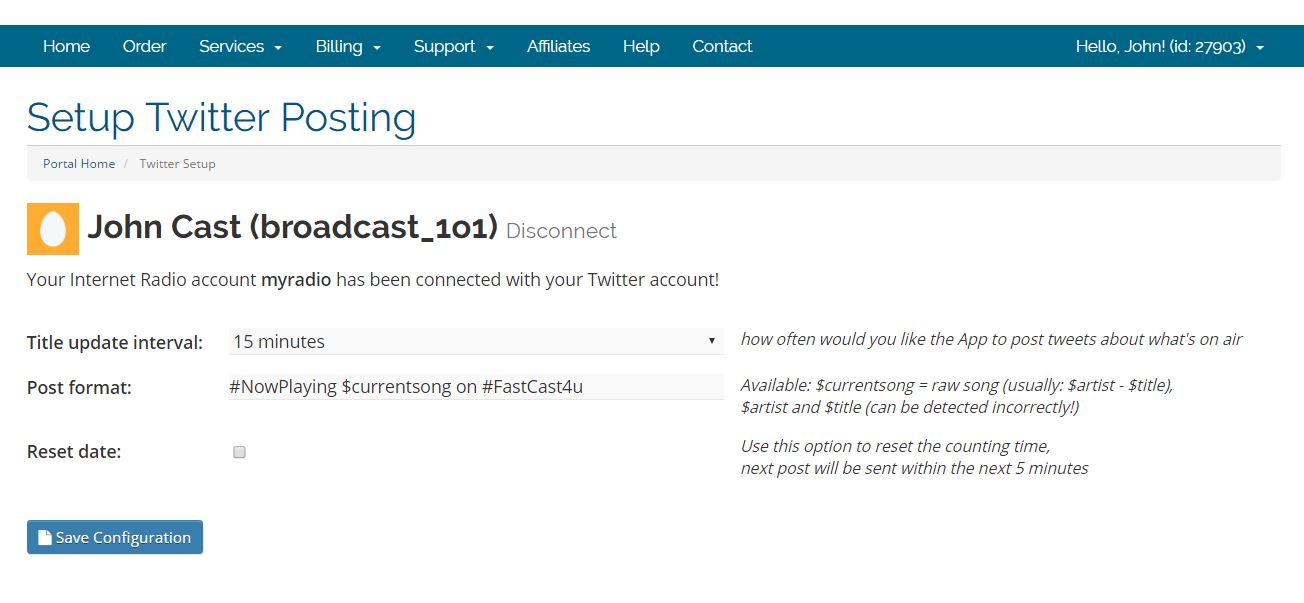 5. Select how often would you like TwitterCast App to post info about what's on air.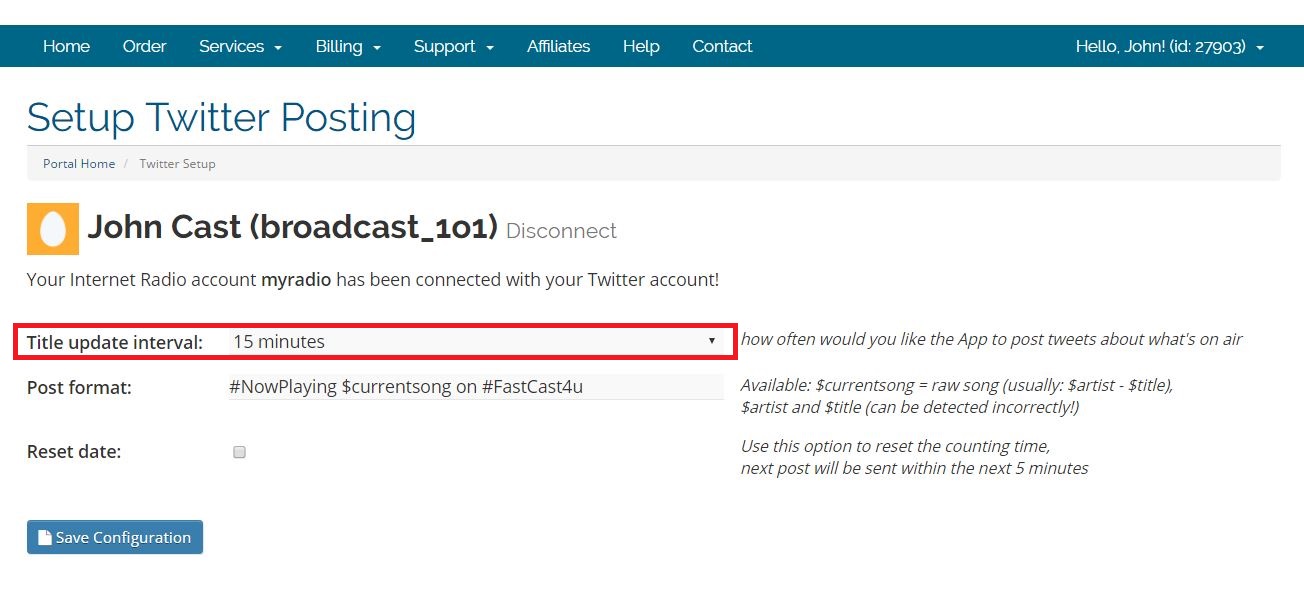 IMPORTANT: The App will not post info again until track title, artist name or broadcast name changes.
6. Select a post (tweet) format. You can add any hashtags (the name of your radio station etc.):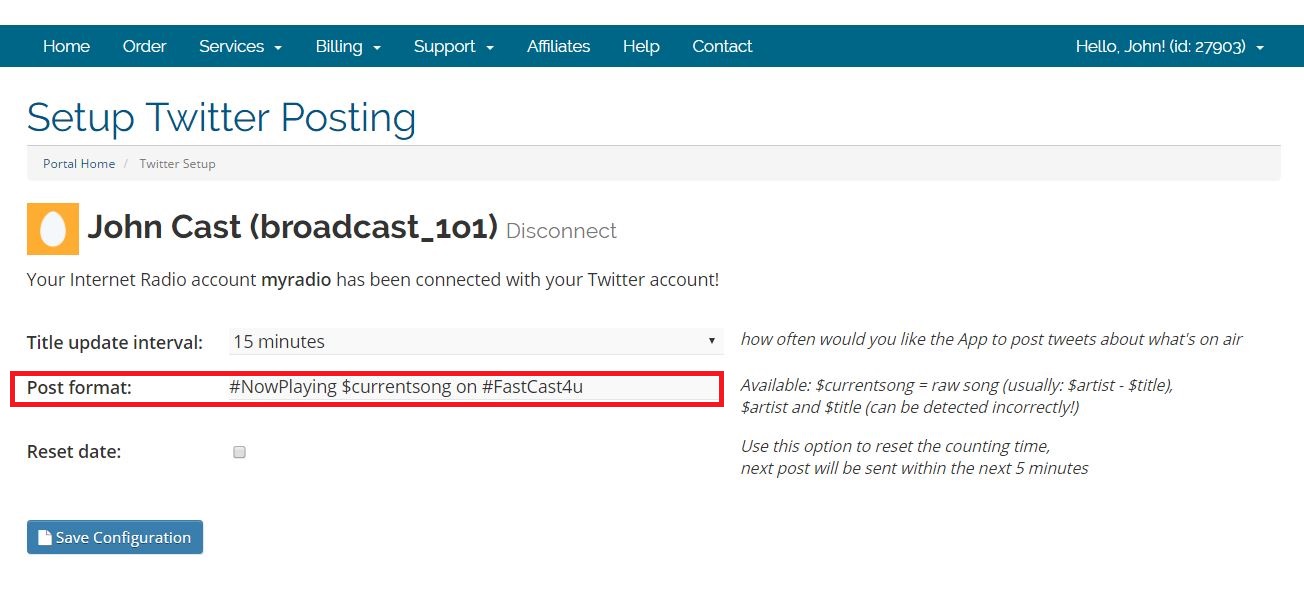 7. If you would like to reset the Title update interval to default 5 minutes, use the Reset date option: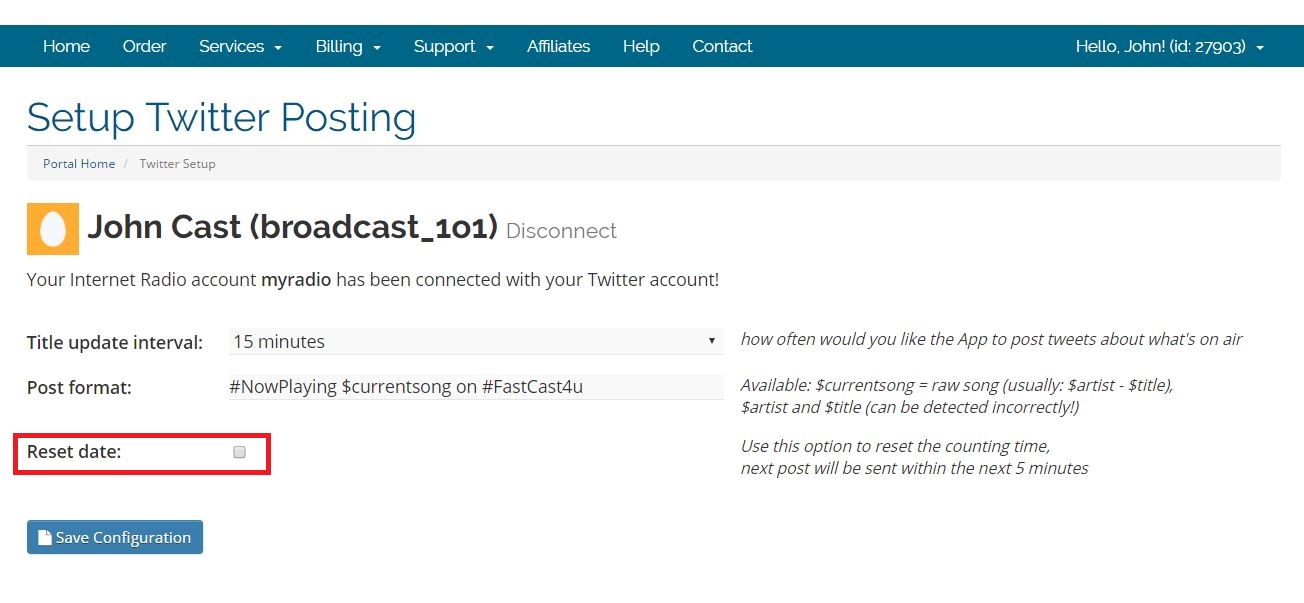 8. Don't forget to click Save configuration to make any changes effective: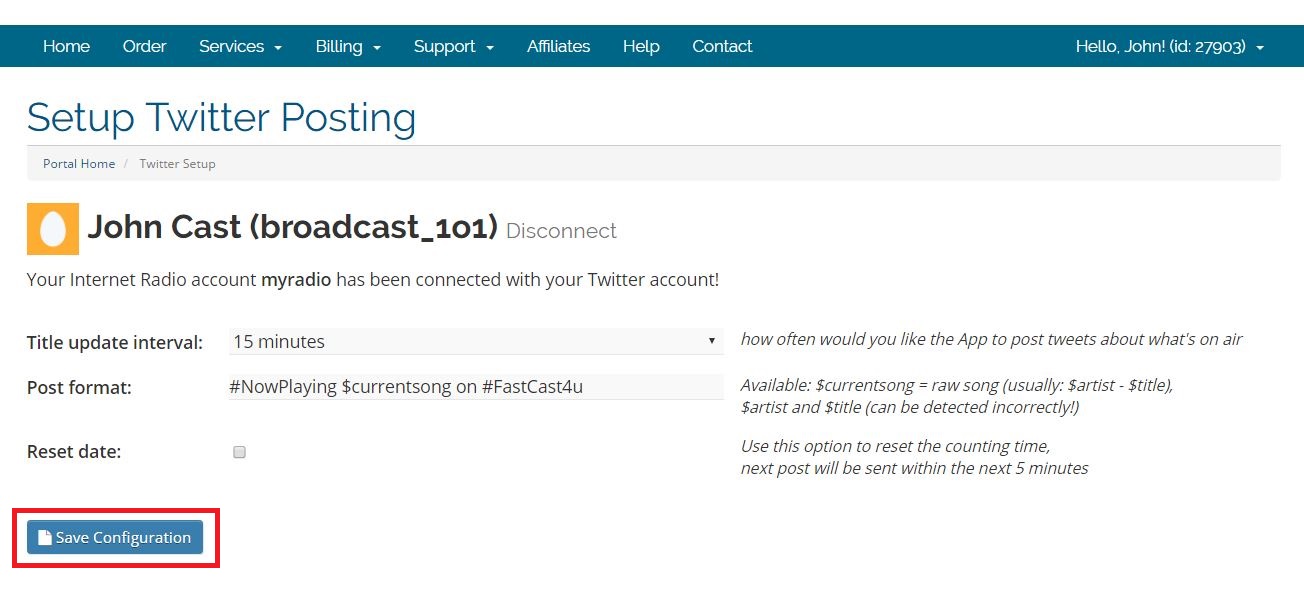 Choose server location
and billing cycle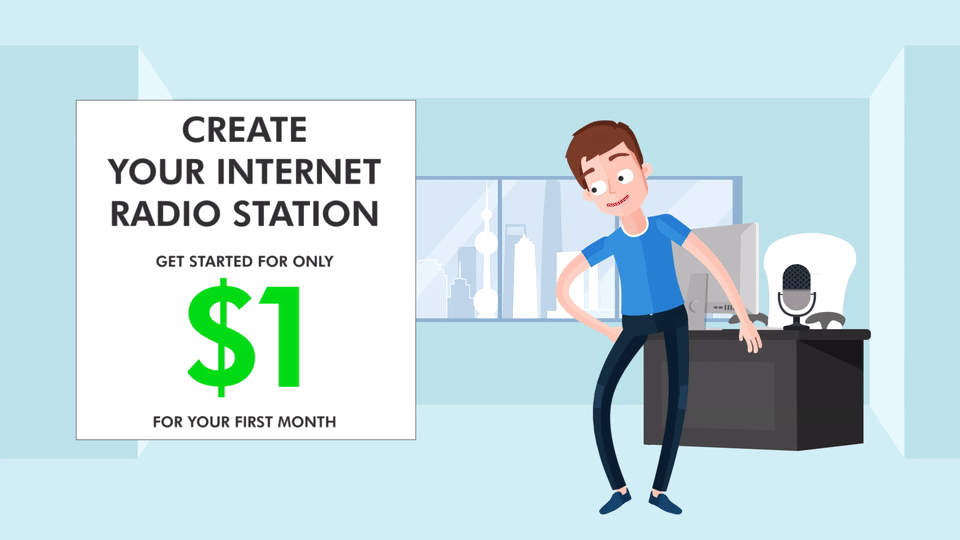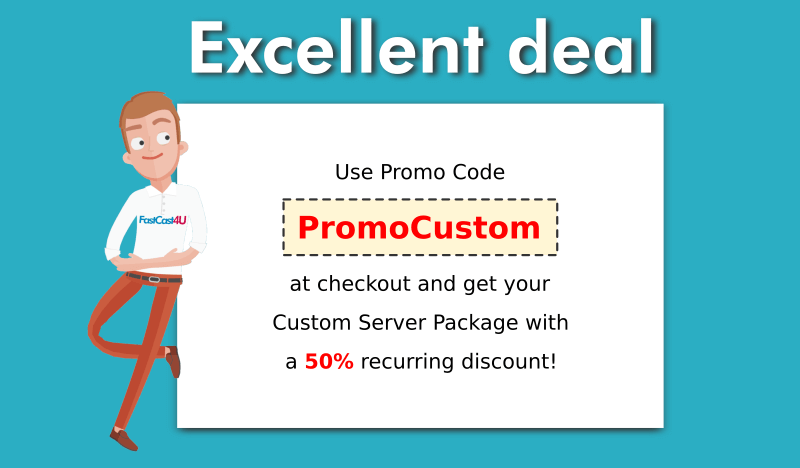 Free 7-DAY TRIAL
Start your Internet Radio Station within 3 minutes!
100% FREE. No payments or card details required.
European data center power outage
Due to a power outage in our European data center, selected machines may have been unavailable or still be unavailable.
The issue is global and causes a major disruption in the European nerwork and affected millions of websites and web based services hosted in European data centers.
You can check the status of your server here:
Network Status
Thank you!
Click at the verification link in the email to verify the e-mail address.

If you don't see the verification e-mail in your inbox, please check your Junk or Spam folders..