WebPlayer
Customizable Player Page and Website Widget
Customizable Layout
Create a unique player for your station by selecting from infinite color options and numerous graphic themes.
Add Custom Code
Custom Code section lets you easily add a chat, banners, text, pictures and other web widgets to the player page.
Volume and Auto-Play Control
Adjust the default initial volume and control auto-play function.
Hosted on Our Servers
We host the player on our quick servers so you can just share your unique link or put code on a website.
Website and Facebook Code
Easily generate an embed code, adjust the size and put player on your Website or Facebook FanPage.
Optional Google Ads
Add Google AdSense banner and make a profit by displaying personalized ads in your player.
Track History
Player displays the history of tracks played from the time that a listener tune it.
Stream Details & Cover Art
Player displays the track title, artist details and other stream info as well as cover art obtained online or set manually.
Social Media Friendly
Promote social media channels of your station by redirecting listeners to your Facebook and Twitter pages.
Multi-Channel & Radio Stream
Manage streams available in the player, add other radio station channels or stream quality selection.
Advanced Player Setup
Freely add or remove elements of the player for a clean and neat look.
All browsers supported
The player is compatible with all web browers and adjusts automatically to the screen size.
Choose server location
and billing cycle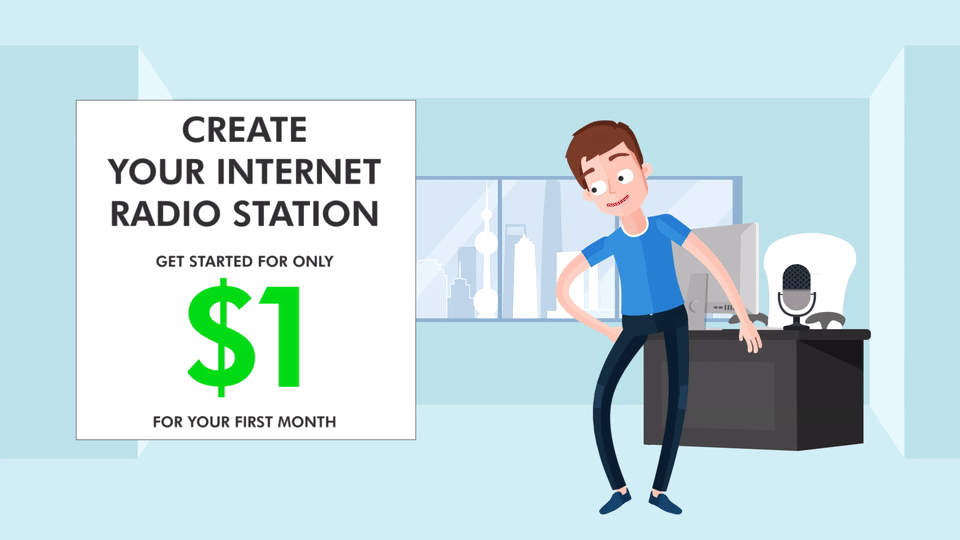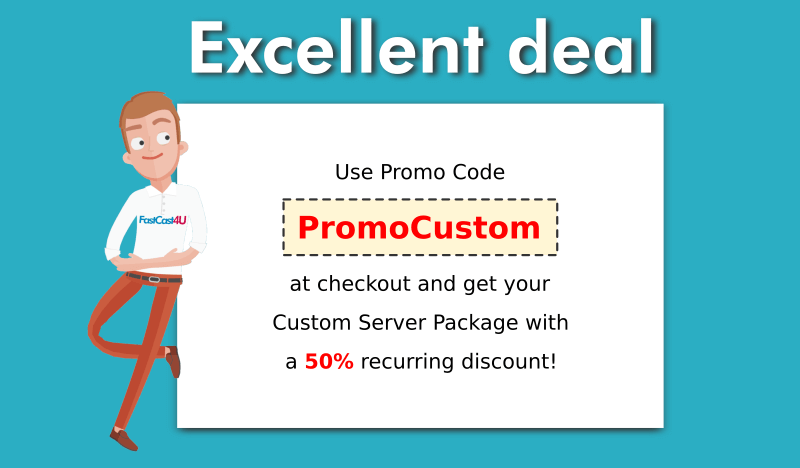 Free 7-DAY TRIAL
Start your Internet Radio Station within 3 minutes!
100% FREE. No payments or card details required.
European data center power outage
Due to a power outage in our European data center, selected machines may have been unavailable or still be unavailable.
The issue is global and causes a major disruption in the European nerwork and affected millions of websites and web based services hosted in European data centers.
You can check the status of your server here:
Network Status
Thank you!
Click at the verification link in the email to verify the e-mail address.

If you don't see the verification e-mail in your inbox, please check your Junk or Spam folders..