Would you like to create your own Internet Radio Station?
You need a Radio Server. Select one of our server plans and start broadcasting online today!
All Radio Server Packages and Reseller Packages 15% OFF!
Monthly
Yearly (2 months free)
Looking for something different?
See more Server Plans and select one that fits your needs just right!
What makes our Internet Radio Packages and Service special?
Through over 10 years of providing hosting for Internet Radio Stations we learned what's crucial in broadcasting online.
And we're extremely happy to share our experience with you!
FROM 100 TO UNLIMITED LISTENERS
VARIABLE BROADCASTING BITRATE
LIVE BROADCAST AND AUTODJ
SHOUTCAST V2 AND ICECAST V2
MULTIPLE SERVER LOCATIONS
CHAT, PHONE AND EMAIL SUPPORT
CENTOVA CAST CONTROL PANEL
CENTOVA CAST CONTROL PANEL
Manage your Internet Radio Station using any web browser.
All Server Packages that we offer come with the latest version of
Centova Cast Control Panel.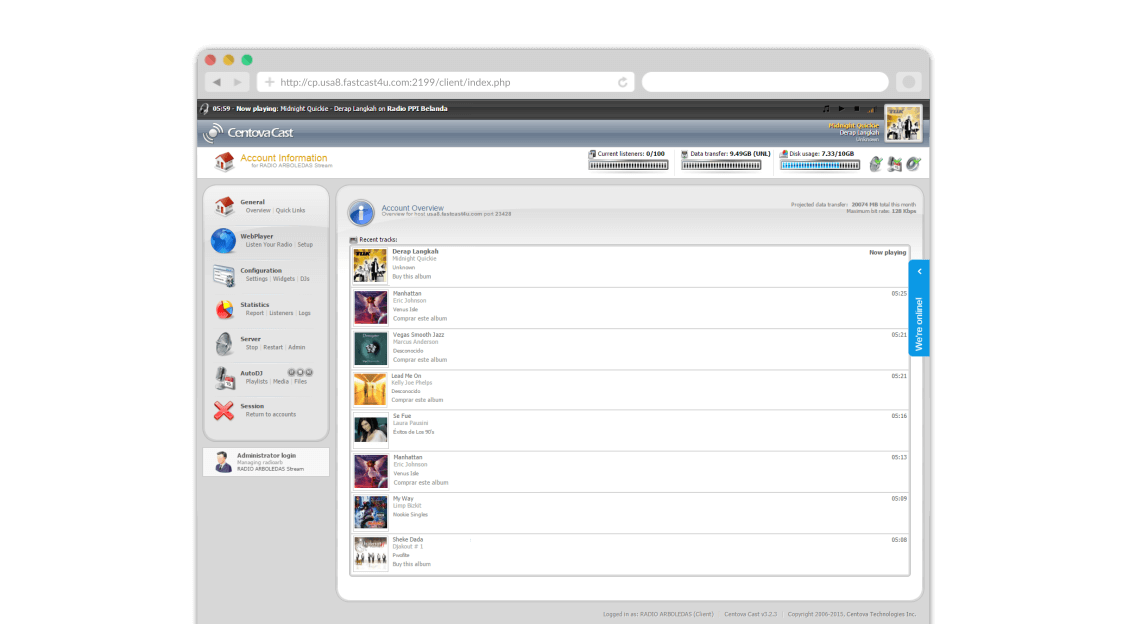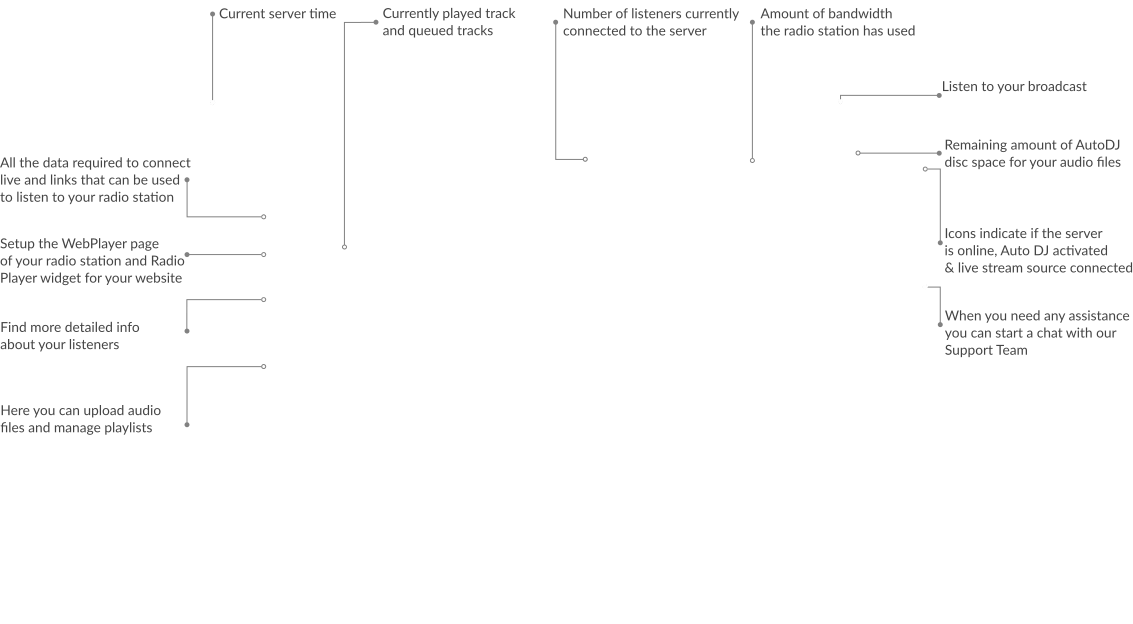 Are You interested in making a profit?
Join our Affiliate Program, Share a special link and earn a 25% commission for all services purchased by Your affliates.
JOIN NOW
NEW INTERNET RADIO MOBILE APP FOR ANDROID
This Interactive Android Mobile App is fully compatible
with all SHOUTcast and Icecast Internet Radio streams.
Unique Design
We create every App individually, using your own logo, images, and color themes.
Menu Customization
Select features, social media pages and other options available in the App's menu.
Better Interaction
Keep your listeners updated by sending them Push Notifications.
Easy Updates
Update Podcasts, Pictures, News and Schedule from a user panel.
AdMob Integration
Turn your Station into a source of revenue thanks to Google AdMob Ads.
Available on Google Play
Your App will be published on the official Google Play store.
EVEN MORE APP CUSTOMIZATION
Let our experienced coders create an amazing App for your station.
Just select optional additional features, let us do coding work and publish your App.
Radio Player
Play any SHOUTcast or Icecast stream in MP3, AAC or AAC+ format.
Published on Google Play
We will publish your App on the official Google Play store to make if available for Android users.
Cover Art and Stream Info
Cover art, the title of a track, artist name or stream name displayed automatically.
News & Schedule
Keep your listeners updated. Add news with pictures and update the radio program schedule.
Podcasts
Make selected shows, music and any other audio content available on demand at any time.
Offline Mode
Listeners can download and play selected podcasts in the offline mode without using data transfer.
Background Play Mode
Let the stream play in the background when you text, browse the Internet or use other apps.
About Station Section
Share a brief description of your station and add optional Social Media buttons.
Auto Mute
Automatic radio stream pausing for calls and phone's sound notifications.
Website Button
Redirect your listeners to the website of your Internet Radio Station.
Push Notifications
Improve interaction with your listeners by sending them notifications through the App.
AdMob Advertising
Earn money on displaying ads from your own AdMob account.
Additional Menu Buttons
Share a brief description of your station and redirect listeners to your social media.
Social Media buttons
Add multiple buttons for your social media to the About Station section of the App.
PRICING
Android App reqiures a one-time fee only. This App will be connected to your own radio server. No hosting fees, billing plans, and renewal charges.
Why FastCast4u?
Though over 10 years of providing Internet Radio Hosting we've had a pleasure to provide our Services and Support
to 37364 users from around the world. We asked them what they think about FastCast4u, and here's what they said...
These guys are the best! Doug Sinclair
amazing support amazing quality can't go wrong best packages every thing included to start your own online radio and i have not found any thing better then this best opertunity you could ask for
I have been using Fastcast4u for nearly a year now and i can say without a shadow of a doubt, this company is the best! Absolute best! And, now that they have added a player for facebook fan page so people can listen right from my social media page, they just went up a 1000% in my book. Fastcast4u is the God of Internet Radio. In Jamaica we would say: "uno a shaat! Uno buss waaai big tyme!
Another great service delivered to us at Sleep Radio - the Facebook page radio player.
Ive been working with internet radio since 2005 (2012 with my own station) and at times the companies i have worked with were either too expensive, had poor support and service, and little to no added features or options. Not the case with FastCast4U. Not only is their pricing competitive and feature more for broadcasters in general but their support team is out of this world. Very friendly, thoughtful, and engaging. This has truly been the best experience with service providers and look to having a long partnership with them going forward. Thanks again gang! Keep up the great work!
Choose server location
and billing cycle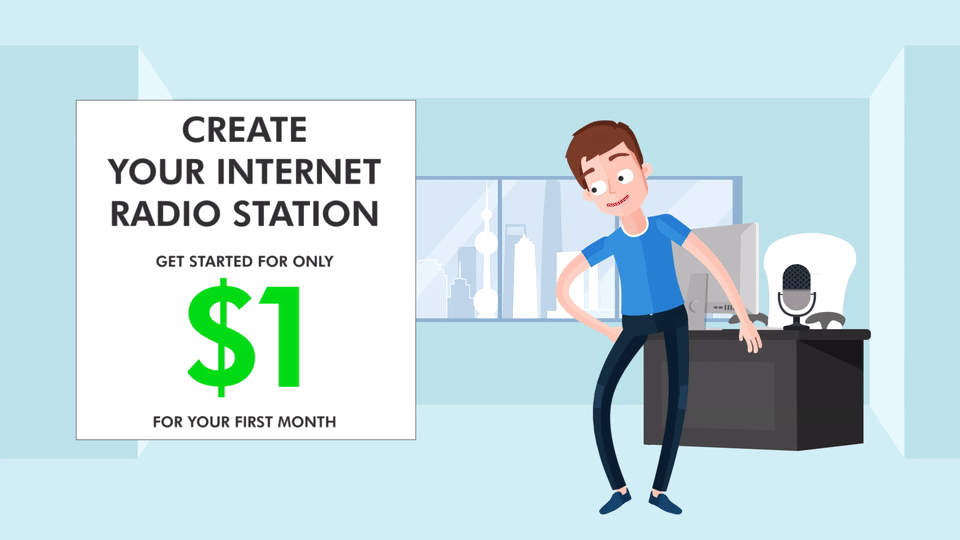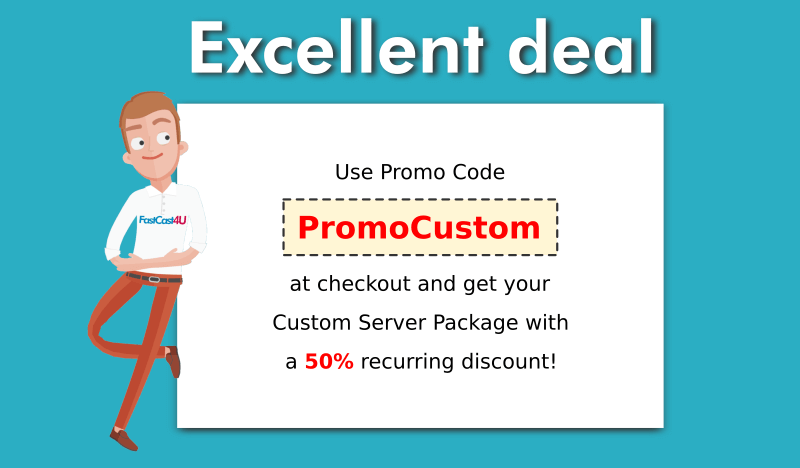 Free 7-DAY TRIAL
Start your Internet Radio Station within 3 minutes!
100% FREE. No payments or card details required.
European data center power outage
Due to a power outage in our European data center, selected machines may have been unavailable or still be unavailable.
The issue is global and causes a major disruption in the European nerwork and affected millions of websites and web based services hosted in European data centers.
You can check the status of your server here:
Network Status
Thank you!
Click at the verification link in the email to verify the e-mail address.

If you don't see the verification e-mail in your inbox, please check your Junk or Spam folders..