Privacy Policy
We Collect and Store your Personal Data
We, as the Operator, collect and store your personal data submitted through our website. We also collect and store IP addresses and other details transmitted through HTTP and HTTPS protocols. We reserve the right to store the personal data that we collect for unlimited time.
Our Cookie Policy
We use cookie files to track your actions on our website and to adjust the website content according to your actions. We also use cookie files for promotion, online marketing and advertising purposes.
We Protect your Personal Data and keep it confidential
We store your personal data on third party servers that are protected against any unauthorized access. We take all reasonable measures to protect your personal data, so do our server providers. We can use third party software to manage and process email addresses, phone numbers and other personal data. Providers that we use for these purposes are obligated keep your personal details confidential and do not use them for their own purposes. In cases of law infringement may be obliged to share your personal data with appropriate law enforcement authorities.
How do we Handle your Personal Data
We can use your personal detail for marketing purposes, including, but not limited to; sending marketing emails and other emails presenting our offer, sending SMS/text messages, automated phone voice messages as well as for making calls. You can easily and permanently, opt-out from our mailing list, SMS list and phone marketing list at any time. The personal data that we collect will not be shared with any third parties for marketing purposes.
Your acceptance of this Privacy Policy
By visiting and using this website you automatically accept this Privacy Policy. This Privacy Policy is considered effective since October 25th 2017.
We reserve the right to make updates and changes to this Privacy Policy, the current and binding version is available on our website.
Choose server location
and billing cycle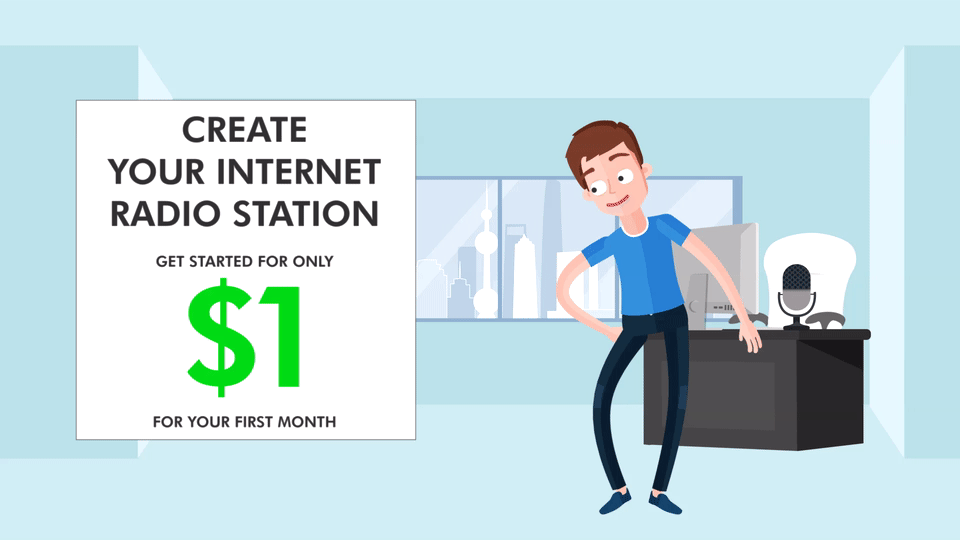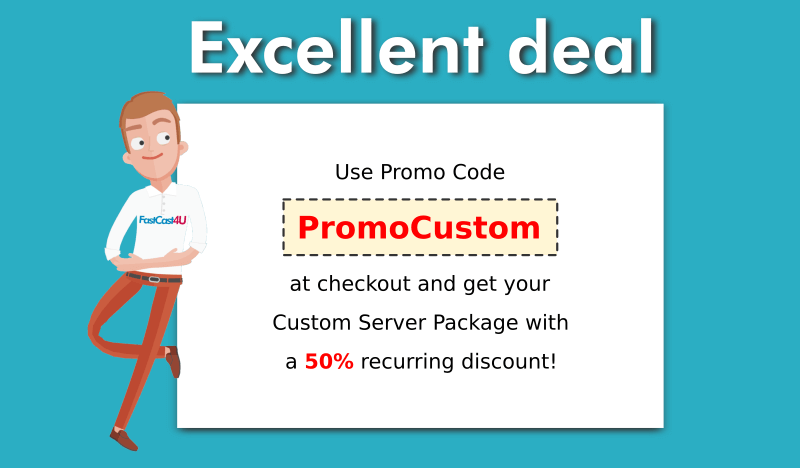 Free 7-DAY TRIAL
Start your Internet Radio Station within 3 minutes!
100% FREE. No payments or card details required.
European data center power outage
Due to a power outage in our European data center, selected machines may have been unavailable or still be unavailable.
The issue is global and causes a major disruption in the European nerwork and affected millions of websites and web based services hosted in European data centers.
You can check the status of your server here:
Network Status
Thank you!
Click at the verification link in the email to verify the e-mail address.

If you don't see the verification e-mail in your inbox, please check your Junk or Spam folders..